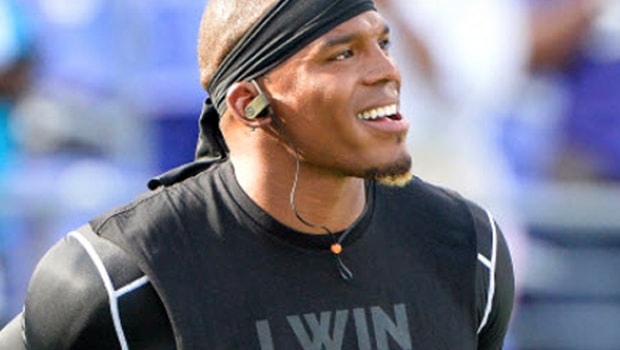 The New England Patriots signed former NFL MVP Cam Newton to replace Tom Brady at quarterback!
Per Ian Rapoport of the NFL Network, the Patriots and Cam Newton had worked on this deal for some time and he's agreed to a one-year contract worth up to $7.5 million.
Curious Stats
The last time two former NFL MVP quarterbacks changed teams in the same offseason was in 1993 according to the Elias Sports Bureau, when Joe Montana and Boomer Esiason were both traded.
Running Marcus Allen also changed teams that offseason as well, leaving the Raiders to sign with the Chiefs.
According to the Elias Sports Bureau, the Patriots are the first team in NFL history to both lose and add a former MVP in a single offseason.
Since 2001, Patriots quarterbacks ran for 1,408 yards. Cam Newton has ran for 4,806 yards in his career, including 1,599 in just the last four seasons.
Since 2011, Cam Newton has been sacked 291 times, sixth-most in the NFL. Over that same span, the Patriots have allowed 271 sacks, the second-fewest in the NFL.
Newton's Stats Last Season
The Panthers moved on from Cam Newton after nine seasons. He threw for over 3,000 yards in each of his first eight seasons in the NFL (all with the Panthers). He missed the final two games in 2018 and still threw for 3,395 yards (completing 67.9 percent of his passes) with 24 touchdowns and 13 interceptions.
Newton really struggled last season, completing just 50 of 89 passes for 572 yards and one interception and the Panthers opened the season 0-2 after home losses against the Rams and Buccaneers.
The Patriots were supposed to rely on Jarrett Stidham as their starting quarterback but Cam Newton is an upgrade. He is an athletic and dynamic quarterback who can jump-start their offense. New England also brought back Brian Hoyer for a third time, just in case Stidham struggled but Cam Newton is much better than him as well.
Leave a comment