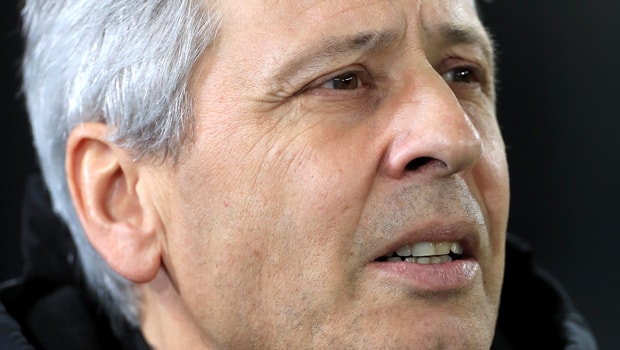 Dortmund CEO Hans Joachim Watzke has given his full support to the club manager Lucien Favre squashing rumors of an exit from the club.
The Dortmund manager's future was thrown into the dark after the team faltered in their race to the Bundesliga title.
However, the clubs sporting director Micheal Zorc, [who just extended his stay by a year] has revealed that the Swiss boss will be in charge for the coming season. The CEO has also given further confirmation backing the 62-year-old that he fully deserves the chance to be at the helm of affairs in a bid for their title opportunities next season.
Watzke revealed in an exclusive interview saying Favre has been a fantastic manager helping the club to finish twice as runners-up with a contract at hand. "I know rumors exist in the media. He can prove the doubters wrong next year. He has been a beautiful manger ever since setting his foot in this club. I believe he deserves another chance to help us achieve our goals ".
Dortmund ended their season on a disappointing note following a massive 4-0 loss at home to Hoffenheim. Giving his thoughts about the loss, Watzke believes the players are totally at fault for the unfortunate result failing to turn up in the game with a wrong attitude.
Despite Dortmund's efforts this season, it is expected that they should end the season on a high note. But their performance was abysmal and nothing to write home about as they failed even to score a goal.
Elsewhere Bayern Munich lifted the Bundesliga trophy as Manuel Neuer led his side to cap off a memorable season.
Leave a comment