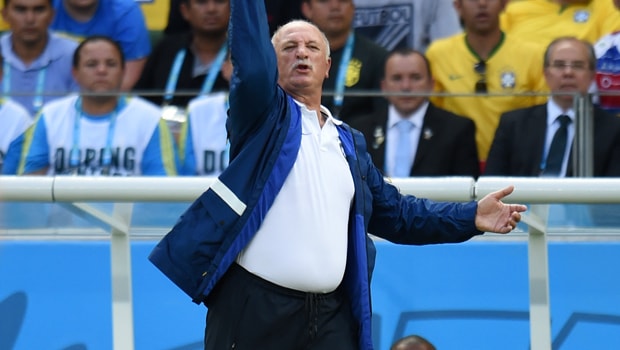 Ex Brazilian national team coach Felipe Scolari has said that Arthur Melo will perfectly fit into Maurizio Sarri's tactics at Juventus.
After Juventus announced the capture of Arthur Melo from Barcelona, Barcelona announced the arrival of Miralem Pjanicto, the club for €60m plus €5m add-ons, with a €400m release clause..
The Gremio coach said that Turin is the perfect place for Arthur.  He added: Arthur is not physically imposing player, but his great positional sense can make up for that. I think his best role is to play as a second midfielder who distributes the ball. He's not a deep-lying playmaker, nor an advanced attacking midfielder who.plays behind the strikers."
Juventus had to wait till the Italian stock exchange closed before announcing the deal with both clubs, announcing two different statements. Barca had earlier announced the deal.
According to a statement from the Blaugrana, and agreement has been reached between both clubs, and the Bosnian is expected to sign a four-year contract with the club, which expires at the end of the 2023/24 season.
While noting that the midfielder will remain with the Turin giant until the end of the 2019/20 season, they said Juve would make the payment in over four installments. Both players are expected to remain with their respective clubs until the end of the Champions League in August.
According to reports, Juventus is expected to generate a net profit of €41.8m from the sales of Pjanic, after looking at both payment and outstanding wages.
On Sunday, the players had done their medicals in Turin and signed the contracts before Arthur returned to Spain to continue the La Liga chase with Barcelona that suffered further blow in their dream with a 2-2 draw against Celta Vigo.
Pjanic linked up with the Bianconerri from AS Roma in 2016 for €32m, after playing previously for Olympique Lyonnais and FC Metz.
He has so far played 171 games and scored 22 goals with 36 assists for Juve.
The two are creative midfielders, but Arthur seemed to be the deep playing midfielder that Maurizio Sarri wants in his squad after reportedly having a training ground bust-up with Pjanic.
Leave a comment