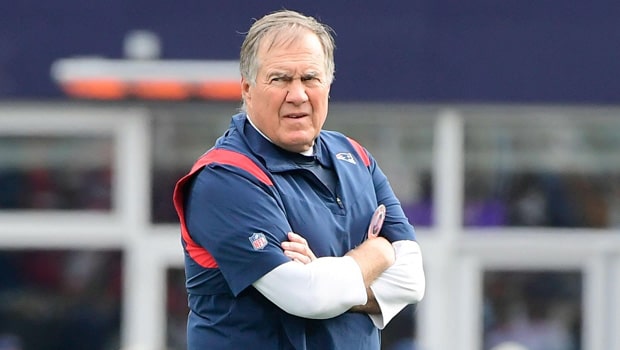 The New England Patriots continued to build momentum this week as they took down the Atlanta Falcons, 25-0, on Thursday Night Football for their fifth-straight win.
The Patriots — led by a stalwart of a defensive unit — have allowed just 13 points in their last three games. Patriots head coach Bill Belichick is now 24-4 vs first year coaches since 2010.
"I feel like we've got one of the best defenses in the league," cornerback J.C. Jackson said. Jackson had one of the four New England INTs on Thursday night.
The Falcons were shut out for the first time in over five years, with their last one coming in a 38-0 loss vs Carolina on Dec. 13, 2015.
Atlanta hasn't scored a TD in almost 9 quarters of play now.
"It's been a tough five days offensively," Falcons QB Matt Ryan said. "We haven't thrown the ball well enough, we haven't run the ball well enough."
The Patriots have now won five in a row, with QB Mac Jones and the Patriots offense getting better each week. Jones led the offense to put up 13 points over the first three possessions.
Jones finished the night 22-of-26 for 207 yards, a TD and an INT.
According to ESPN Stats & Info Twitter handle, Jones is the 1st rookie QB in NFL history to complete 80% of his passes in back-to-back games (min. 15 attempts).
"It was a good team win," Jones said. "The defense stepped up and played really well."
What this result came down to was the Patriots' defense limiting the Falcons to just 2.5 yards per carry. Atlanta's leading rusher finished with just 34 yards.
"We're catching our stride," Patriots linebacker Matthew Judon said. "We're playing with a lot of confidence."
He's up to a career-best 10.5 sacks on the season after Thursday's win.
"Believe it or not, we try to play well all the time," Belichick said this week when asked about the Patriots' play of late.
Next up for Atlanta is a road matchup in Week 12 vs the Jaguars. The Patriots will host the Titans in Week 12.
Leave a comment