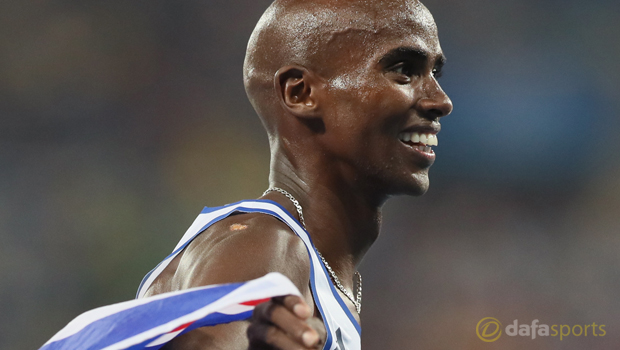 Fresh from becoming Britain's most successful Olympic track athlete of all-time, Mo Farah has revealed he intends to switch his focus to marathon running from next year.
Farah completed a 'double-double' in Rio de Janeiro as he retained the 5,000m and 10,000m gold medals he won in London four years ago.
Now 33, the Somalian-born runner does not intend on challenging for more Olympic glory at the Tokyo Games in four years.
Instead, he will embark on something of a farewell tour in 2017, saying he owes it to his fans, before switching his focus to marathon running.
Farah says that training for marathon's would permit him more time at home with his family as he acknowledged the pain of being away from his wife and children for prolonged periods when he is training has simply become too much.
"I want to continue to 2017 on the track and then go on to the road.
I won't be away from my family as much. I need to practise and run a couple of key marathons to become successful as for years I've been doing track," said the four-time gold medallist.
"In 2017 for sure you'll see me on the track. I owe it to the people, the public. I'm going to line up, no matter what, half injured or whatever."
Farah finished eighth in the 2014 London Marathon and he admits he will need some serious work in order to succeed at what is essentially a vastly different discipline from his current long-distance events.
When I did the London Marathon I felt I went straight in the deep end and to be honest I struggled," said Farah. "It was a totally different pain."
Leave a comment