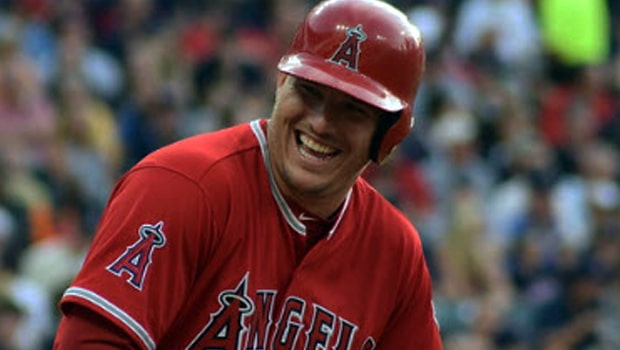 Mike Trout's Major League Baseball season has ended after the outfielder who stars for Los Angeles Angels was reported to be due for a foot surgery by the Angels' communication unit.
Trout has been struggling with a niggling foot problem, and it was discovered after on-field tests before last Sunday's game that he still feels pains in his right.
He will now undergo surgery this week to remove the Morton Neuroma which is affecting him. Considered one of the best players in the MLB, Trout has been out of Angels matches since September 7 despite having a minor procedure to ease pains.
So far this season, Trout has played 134 games and thus, unfortunately, be unable to reach the 140 game mark which he has not achieved yet, same with the 2017 and 2018 season. The outfielder's durability will be questioned as he moves close to 30.
The early end to the season underlines a tough year for Trout and the Angels after an emotional experience when the team lost Tyler Skaggs due to the pitcher's death in July.
He and Trout, who were close friends were drafted in 2009 into the Angels team, and since the death of Skaggs, Trout has become the source of leadership and experience for his teammates.
"I kind of knew when I first got my MRI a few weeks ago that I would probably need surgery at the end of the year to get it removed, but it just got worse," the eight-time All-Star and two-time American League MVP said.
"We tried everything. The training staff's been awesome. They put in all the time to try to get it right. Sometimes, it'd feel good. Some days, once it would flare up, it was tough to walk. It sucks." he concluded.
Los Angeles Angels Dodgers are priced at 3.80 to win the MLB World Series, while rivals Houston Astros are fancied at 3.10
Leave a comment