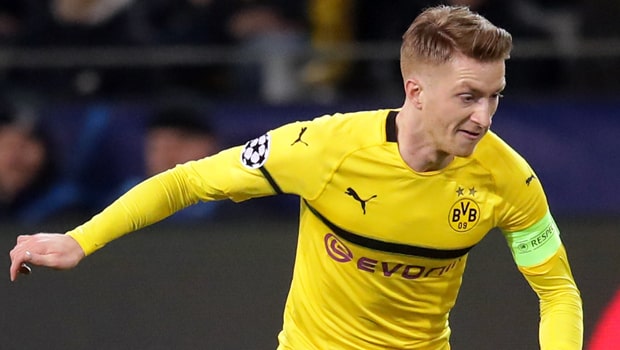 Messi has been nursing a knock that has kept him out of Barcelona's first four league games of the season. However, the Argentinian is back in contention for the Blaugranas' Champions League encounter with Dortmund.
The 32-year-old has been named as a part of the Blaugrana's squad poised to take on Dortmund, and Marco Reus hopes the Argentine talisman is fit to play.
German giants Borussia Dortmund host Barcelona for their Group F opener of the 2019/20 Champions League campaign. Lionel Messi is in contention to play his first game of the season in spite of Ernesto Valverde's suggestion that the forward was in no good shape.
Though it remains to be seen if Messi would start the game, Marco Reus wishes he plays as Dortmund aim to test themselves against the very best.
"We want Messi to play, but we cannot influence what tomorrow will look like," the German told a media conference on Monday.
He said that the Bundesliga outfit wasn't in shape to disturb themselves about their opponents most especially Messi who he described as the best in the world. He said they would be put to the test and would even be made to suffer. He emphasizes that the team had to be careful in their play, put themselves forward and hope to score goals.
A former Barcelona attacker in Paco Alcácer should play a vital role for the Bundesliga outfit when he takes on his former club.
Alcácer had an uneventful stint at Camp Nou where he struggled to nail a spot during his two years at the Catalan club.
Barcelona could be regretting sending him off to Dortmund as the 26-year-old has shown himself a prolific scorer. Alcácer found the net 18 times in 26 appearances last term and has already scored five goals in four games this term.
Marco Reus backs the forward – who had some time in the past accused several people of treating him badly at the Nou Camp – to impress against his former club.
The German was full of praise for his teammate, who he said is smart on the pitch and maintains a good goal conversion rate.
A possible qualification of FC Barcelona / Borussia Dortmund from the UEFA Champions League Group F is priced at 2.40.
Leave a comment