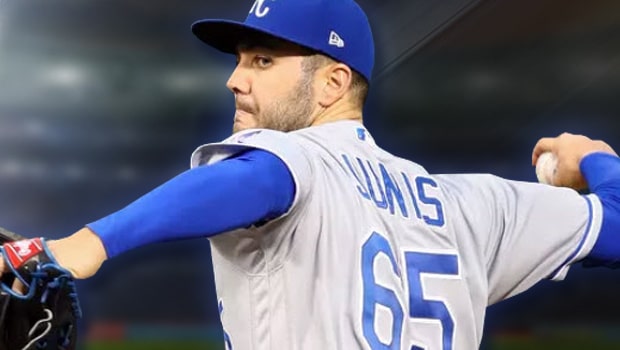 Kansas City Royals have made up their mind on a decision to shut down Jakob Junis for the rest of the 2019 season.
The right-hander, who has had a disappointing 2019 season so far, has been replaced by Eric Skoglund. Junis' stats this season reveals a drop in form compared to his numbers from two seasons ago.
In this season, he has had 31 starts, throwing 175 1/3 innings which is 1 2/3 off his total tally for the 2018 season. Also, his velocity has dropped and has allowed at least 4 earned runs in his last five games.
The 27-year-old has a 5.24 ERA and 8.4 K/9 as against 3.0 BB/9 in a somehow disappointing season which has now come to an abrupt end.
His last game in September in the loss against Houston Astros on Sunday in the series finale underlined a rough month for him after having 2.2 innings for the Royals.
The Royals will now have the opportunity to try out Skoglund who himself wasn't impressive in the half-season showcase last year.
The tall player has had 14 innings past him this year in the majors, he was also less convincing in the upper minors in 2019 and as such could become a roster casualty off-season.
Although Junis is close to a possible arbitration in 2020 he will remain an affordable and easy choice for the rotation.
Similarly, the Royals had shut down Brad Keller, who was in his first full season in the rotation, in August after recording just 1.1 innings. The Royals decided it wasn't advisable to stress Keller any further and have now decided to relieve Junis as well who will be in a make or break situation next season.
Leave a comment