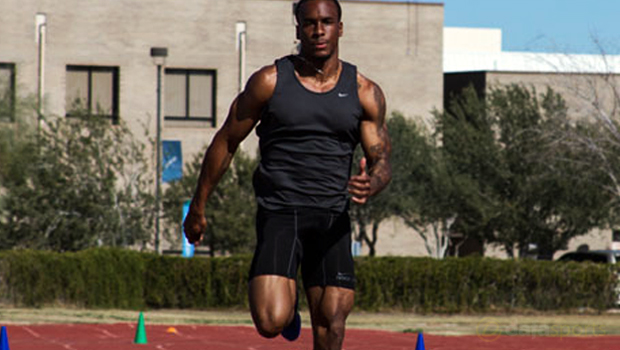 Former NFL running back Jahvid Best has been cleared to compete for St Lucia in the 100 metres at the 2016 Olympic Games.
The 27-year-old cut his NFL career short after suffering a number of concussions and the former Detroit Lions star decide to pursue his other passion.
He had competed in athletics during his college career and his persistence was rewarded this weekend.
Best, who qualifies to compete for St Lucia due to his father, holds dual citizenship with the United States and he met the Olympic qualifying standard by covering the distance in 10.16 seconds on April 2.

Despite achieving the time, Best was forced to wait for clearance to compete for St Lucia but he has now confirmed he will be there in Rio on Saturday.
He told NBC: "When I think about the road I have travelled to get here I get tons of emotions. A couple of years ago my lifetime dream was crushed.
"I was devastated but I never stop dreaming and believing in myself. My family has instilled a lot of values that has enabled me to persevere through it all.
"This is a huge accomplishment for me, but at the same time this is just the beginning.
I have only been in this sport for two years professionally and plan on being around for a long time.
Above all else I'm excited to get out there and make my country and family proud."
Leave a comment