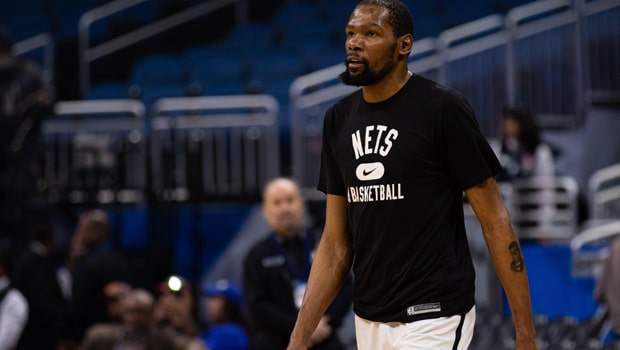 Kevin Durant and Kyrie Irving joined the Brooklyn Nets at the same time, as they had long wanted to play together. Their time as teammates hasn't gone to plan though. During their first season together, KD was unavailable, as he continued to recover from an ACL injury he sustained while he was still with the Golden State Warriors.
The second season saw the Nets fall to the eventual NBA champions the Milwaukee Bucks in the second round of the playoffs, while last season, Irving was unavailable for large stretches due to his decision to not have a COVID-19 vaccine sand James Harden forced his way to the 76ers.
Now Irving is a potential flight risk, looking for teams to have a sign-and-trade and Durant is reportedly keeping an open mind about what's next for him, It's likely that KD won't come to any decision until the Kyrie Irving saga ends.
When one of the NBA's best players is rumored to be disgruntled, every other team in the league begins to come under the microscope. There are teams at the start of their rebuilding process and we can quickly rule them out of the running. Other teams have been stockpiling assets and can be potential threats in any sweepstakes. The final group is the contenders, who would have to trade away one of their stars to get a deal over the line.
The Celtics fall somewhere in between the latter two categories of teams. Sure, the Celtics are contenders, they just made it to the NBA Finals last season, but they're also still young enough to have a assets during trade discussions.
Per Sam Quinn of CBS Sports, regardless of Kevin Durant's clear talent, the front office would never consider trading  Jayson Tatum, and as such, Jaylen Brown is the most logical player to headline any potential deal with the Nets.
Irving could still ends up staying in Brooklyn, but as long as there's a hint of discontentment from KD, the Celtics and other contending teams could still find themselves linked to a trade. Right now, not many other teams can offer somebody with Jaylen Brown's talent level in return
Leave a comment