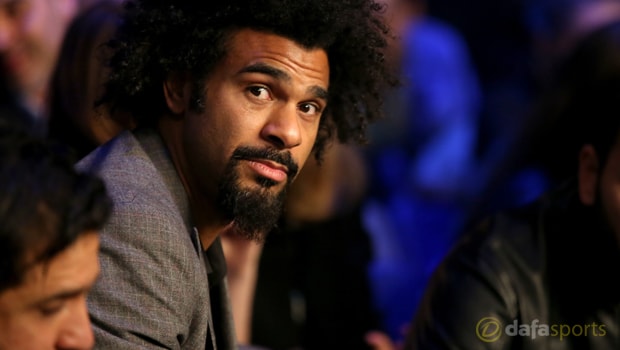 Former WBA heavyweight champion David Haye believes Anthony Joshua has picked the 'perfect time' to face Wladimir Klitschko.
Joshua made a successful second defence of his IBF title with a third-round stoppage of Eric Molina in Manchester on Saturday night.
Afterwards, he was joined in the ring by Klitschko as they announced a meeting at Wembley Stadium on April 29 next year.
An Olympic gold medallist at the London 2012 Games, Joshua has now won all 18 professional fights by knockout. According to Haye, the 27-year-old is ideally placed to face an ageing Klitschko.
"I think this is the perfect fight for Anthony Joshua. I think this is the perfect time for him to beat Wladimir Klitschko, who still is a massive name in the division.
But I believe Joshua is too young, too fresh, and he's on too much good form," Haye told Sky Sports.
Klitschko, himself a former Olympic champ, lost his WBA, IBF and WBO belts to Tyson Fury last year and has not been in the ring since.
That long absence, coupled with a poor performance against Fury, gives Haye reason to believe the veteran Ukrainian is now in decline.
"You can only go by current form and in the last fight he had against Tyson Fury, he refused to let his hands go. He couldn't pull the trigger," said Haye.
"By the time the fight happens, he will be 41 years of age, and he will have been pretty much 18 months out of the ring.
"It's terrible preparation to fight someone so young and someone who has been fighting so regularly."
Leave a comment