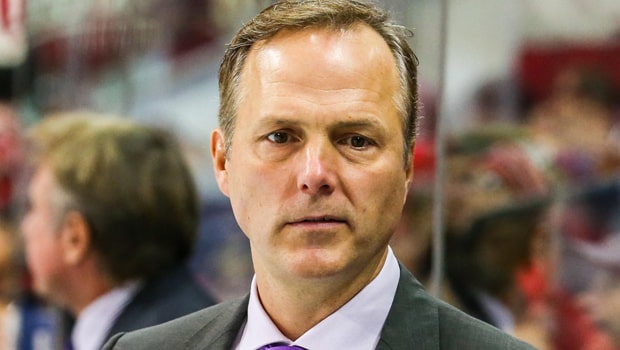 The Stanley Cup Finals took center stage Wednesday night as the Tampa Bay Lightning and Colorado Avalanche met for Game 1, with the Avalanche winning 4-3 in overtime. Colorado raced out to a 3-1 lead early and never looked back.
"Give them credit for pulling it out," Tampa Bay coach Jon Cooper said after the win. "We've got better in us, though. I don't think by a country mile that we gave them our best game and we still had a chance to pull it out. But to beat a talented team like that, we've got a better game in us."
Game 1 overtime winners are 14-4 in Stanley Cup history.
"It's a hell of a hockey team over there and we knew they would come out hard," Lightning captain Steven Stamkos said. "Maybe a tough call, looking back, to give them a 5-on-3."
Despite how you dissect it, the root cause here was the slow start from Tampa Bay.
"It was us," Lightning forward Pat Maroon said. "It's what we do that triggers others' offense. Kinda puts us back on our heels a bit and instead of moving the puck forward in the first five, 10 minutes of the game, we were moving it back. The first 10 minutes, we weren't our best. We weren't our best tonight."
A loss to start a series is nothing new for Tampa Bay, however.
The Lightning dropped both of their opening games to the Toronto Maple Leafs and New York Rangers by a combined score of 11-2. They of course came back to win both series.
"I think that's the great thing about our group: There aren't many situations that we haven't been in," Lightning's Alex Killorn said. "It feels like we've seen it all. We're not worried. We're confident going forward. But there's definitely a lot more work to be done."
Colorado's Andre Burakovsky scored 1:23 into overtime. Prior to this match, Burakovsky had three goals in his last two playoff games against the Tampa Bay Lightning.
"This is a dream since I was a kid," Burakovsky said after the win.
He is going for his second Stanley Cup. Burakovsky his first in 2018 with Washington.
Game 2 of the Stanley Cup Final is set for Saturday night, 18 June.
Leave a comment