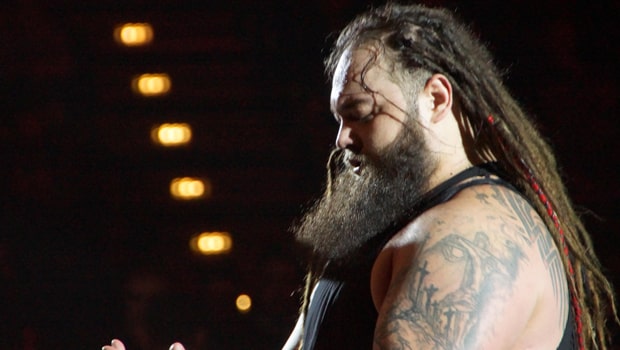 Bray Wyatt has been away from TV for several months, and no one knows when he will return.
With fans missing Wyatt and his alter ego, The Fiend, one of the best characters WWE has had in recent years, new information has surfaced about the creative concept originally planned for Wyatt and his Firefly Fun House friends.
In an interview, former WWE Superstar Mike Bennett revealed the original idea for the puppets that accompanied Wyatt in the Firefly Fun House shorts.
Bennett said: "Early on when Bray Wyatt turned into The Fiend, Vince was always high on having Bray lead a group for some reason — he always wanted him to lead a group. We were about a week away from making it happen where me and Eric Young were gonna be part of Bray Wyatt's group. We were gonna actually be — they were gonna bring to life the puppets.
"Each puppet was gonna represent an actual person. I don't remember, there were talks that I was gonna be Sister Abigail and Eric Young was gonna be a buzzard. 
"It was one of those things where, 'You guys will play these characters. He's portraying them as the puppets [in the Firefly Fun House], but then they'll come to life. I thought it was really cool, I was ready to sink my teeth into it.
"But then, like most stuff there, right before it happens they're like, 'Oh yeah, we're not doing that anymore.' You're like, "Oh, oh okay, cool. That would have been a really cool spot, but I guess I'll go sit in catering.'"
We don't know if we'll ever see The Fiend again or the Firefly Fun House characters, but it sure would have been cool if the puppets had human alter-egos to accompany The Fiend in the ring.
Leave a comment