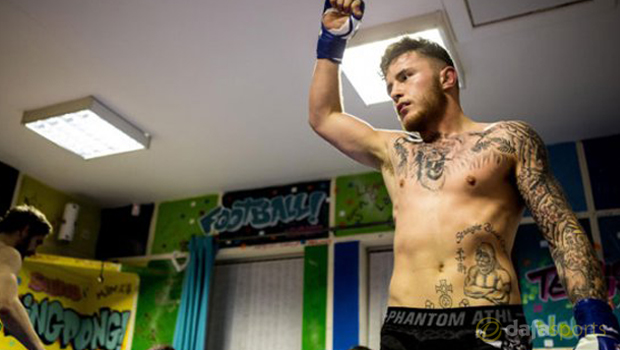 Supposedly, The Spike TV will host another big event in the

MMA arena

this July 16 between James Thompson and Kimbo Slice. However, due to the untimely passing of the latter, the fight as well as the promotional debut of Josh Koscheck will not take place. In its place, the bouts have been put in-flux for Bellator 158.
In the last few weeks, things have started to have a clearer picture. Bellator's Events Promoter Paul Hennessy found suitable replacements. A week after, Paul Daley vs Douglas Lima fight was announced to headline Bellator 158 on July 16 at O2 Arena in London. There was buzz scattering online to push through with the event to be dedicated for Kimbo Slice.
However, Hennessy haven't agreed to have Kimbo Slice's son to take the replacement. Unfortunately, Thompson will seat on the ringside and see who could be the next-in-line opponent. During the press interview by MMAJunkie, it was reported that the welterweight champion Douglas Lima agreed to fight Daley as replacement to Koscheck's withdrawal due to injury. Lima has a record of (26-6) in his MMA career while Daley sticks with (38-13-2). On the other hand, Michael Venom "Page" will fight against Evangelista "Cyborg" Santos in the co-headlined event.
Bellator 158 actually comprises 4 main cards showcasing Conor McGregor's teammate James Gallagher as he face Mike Cutting who has 3 times more experience as professional MMA player. Contrariwise, Gallagher is only 19-years of age, fairly young for his age but still undefeated in his 3-0 record as professional. Most of his victories are coming by way of submission. In fact, he's fresh off from his latest winning over Gerard Gilmore via 1st round rear naked choke last February.
Cutting has struggled from exchange of wins and losses since 2012. The England-native fighter was recently defeated against Declan Dalton via unanimous decision. Most of his fights are under the BAMMA and his upcoming fight against Gallagher will be a great opportunity to showcase his skills in front of his fellow countrymen. Cutting is also a submission artist and 3 of his victories have come by such way while 3 ended in the opening round.
Check out Updated Bellator 158: London Fight Card below:
MMA Welterweight Bout: Douglas Lima (26-6) vs. Paul Daley (38-13-2)
MMA Welterweight Bout: Michael Page (10-0) vs. Evangelista "Cyborg" Santos (21-17)
MMA Light Heavyweight Bout: Linton Vassell (16-5) vs. Francis Carmont (24-11)
MMA Featherweight Bout: James Gallagher (3-0) vs. Mike Cutting (6-5)
Preliminary Card:
Heavyweight Bout: Mark Godbeer (11-2) vs. James Mulheron (8-1)
Prelim Middleweight Bout: Michael Shipman (8-1) vs. Lee Chadwick (21-12-1)
MMA Prelim Flyweight Bout: Pietro Menga (12-0) vs. Spencer Hewitt (12-10)
MMA Prelim Bantamweight Bout: Luiz Tosta (9-2) vs. Dean Garnett (7-0)
MMA Prelim Middleweight Bout: Jason Radcliffe (8-2) vs. Jack Mason (29-15)
MMA Prelim Featherweight Bout: Chase Morton (6-2) vs. Nathaniel Wood (8-3)
MMA Prelim Middleweight Bout: Alex Reid (11-9-1) vs. Manuel Garcia (27-19)
MMA Prelim Middleweight Bout: C.J. Meeks (4-1) vs. Danny Mitchell (17-7-1)
Share this story
Leave a comment