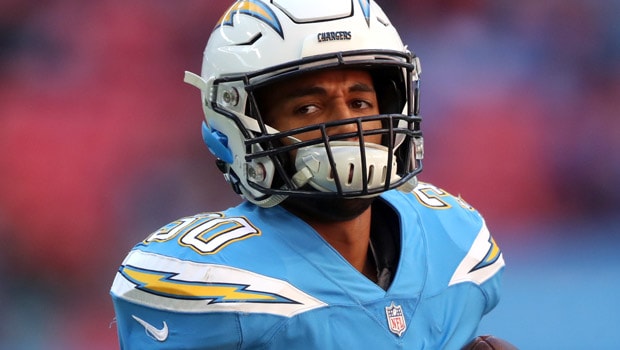 For the first time in 16 years, Philip Rivers won't be under center for the Chargers.
The team has not announced who will be their starting quarterback next season but they do have some options, they can go with last year's backup Tyrod Taylor, turn to someone like Cam Newton or Jameis Winston in free agency or wait until the NFL Draft.
Regardless of what they decide to do, running back Austin Ekeler shared some advice for whomever takes the job:
"The most important thing is that you're levelheaded and willing not to treat us like lesser human beings who don't get paid as much as you," Ekeler told CBS Sports Radio.
Some don't see Taylor as a starting quarterback in the NFL but Ekeler endorsed him:
"He's just one of the smarter players in the league," Ekeler explained. "This man, like, was literally the first one in the locker room every day. Like every morning, you see Tyrod's there before everyone else. Maybe he's just a freak morning person, but he's super-dedicated to the game. Even taking a backup role last year behind Philip, [Taylor] was still in the game, and that's what I think is gonna give us a chance."
No matter who takes over for Rivers, it will be a big challenge. The new signal-caller will have plenty of weapons to help, including Keenan Allen, Mike Williams, Hunter Henry and Ekeler himself. The Chargers are a playoff team but last year they underperformed and went just 5-11. Ekeler is one of the players who can help change that.
Leave a comment