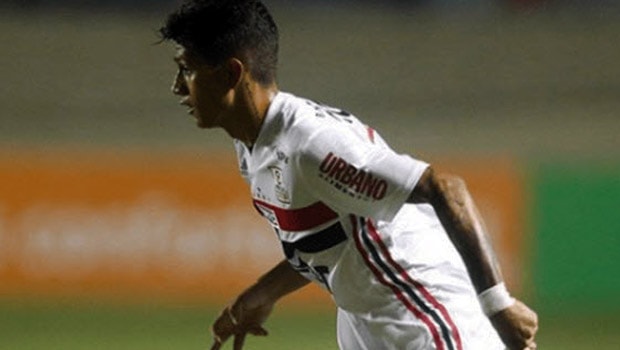 Sao Paulo youngster Gustavo Maia is just details away from becoming a Barcelona player after the Catalan Club side paid an initial amount to secure a parentage of the player's ownership.
Having paid a fee in the region of £1million, Barcelona has beaten fellow Spanish side Atletico Madrid and European Champions Liverpool to his signing.
However, the Catalan club will still have to pay a further £3.2m to achieve 70% ownership of the striker.
The deal was fast-tracked to avoid the starlet slipping off their fingers after reports indicated interest coming the center forward's way from Atletico and Jurgen Klopp's side.
According to the player's agent, the Camp Nou side scouted the player, and the club got involved directly in the negotiations.
The player has featured for the Brazilian youth teams including the u16 and U17 teams and has a contract running till 2022 with Sao Paolo before the deal with Barcelona albeit the Brazilian club still has 30% stake of ownership on the player.
Payments were due on Wednesday but was delayed due to the adjustments being made in the club's finances as a result of the coronavirus pandemic which has led to the suspension of football leagues and sporting events across Europe.
The adjustment in finances has seen the club discussed with the Players on the possibility of accepting a wage cut during the period of postponement of the leagues which the players have so far opposed.
La Liga has suspended the league indefinitely as Spain battles the widespread of the coronavirus with over 6, 000 Cases recorded and a lockdown placed across the country.
While the team is still in the running for the champions league, they also sit atop the La Liga above rivals Real Madrid who are in second place.
Leave a comment