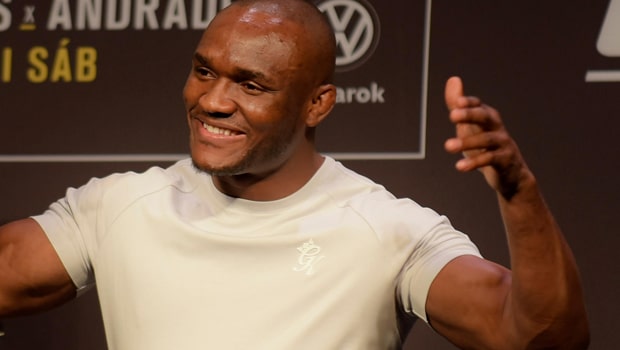 On November 6 at UFC 268, Kamaru Usman would face Colby Covington for the second time, almost two years after their first meeting. Both men met back in December 2019 where Usman was able to defeat Covington by TKO in the fifth round. Following his loss, Covington had always asked for a rematch, saying he was sure he would beat Usman the next time they faced.
Since Usman defeated Covington in 2019, he has fought three fights, two of them taking place this year, and he had won all three. With a career record of 19 wins from 20 fights, Usman has established himself as one of the toughest welterweight fighters of all time. His fight in November would be the fifth time he defends the UFC Welterweight Championship title he won back in 2019.
Covington has only fought once since his loss to Usman. The loss, the second in his 18-fight career, had him heated up after and he had called for a rematch ever since. He is aiming to win the UFC Welterweight Championship. In 2018, he won the UFC Welterweight Championship but was later stripped of the title. So, his fight with Usman is a way for him to regain his 'lost' title.
As one can tell, Usman is heading to the fight as the favourite, given his performance in the first fight and how well he has fought his last three fights. Back in April this year, he knocked out Jorge Masvidal with a punch in the second round of their fight, giving him the win. Two months earlier, in February, he defeated Gilbert Burns via a third-round TKO. This shows how in form he is.  This does not, however, mean Covington is not up for the match. In September 2020, he defeated Tyron Woodley via a fifth-round TKO, as he even broke his ribs. The reason for one fight in 2020 was a result of the pandemic, as most fighters, including Usman, fought just once as well. With zero fights so far this year, one can assume Covington has been using the time off to train ahead of his meeting with The Nigerian Nightmare.
Usman vs. Covington II is the main event of UFC 268 which would hold on Saturday, November 6 at Madison Square Garden, New York City.
Leave a comment