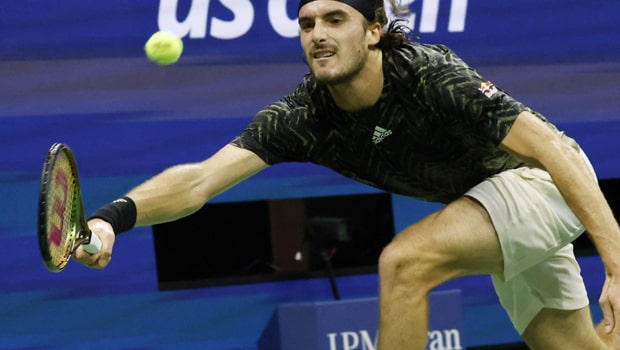 The World no. 3 Stefanos Tsitsipas came under the firing line when he took a controversial break against former World no.1 and 2012 US Open Champion Andy Murray in the first round at Flushing Meadows. Murray didn't hold back and said that he has lost respect for Tsitsipas after his first-round defeat.
However, Tsitsipas was able to keep his concentration in the second round against Adrian Mannarino as he defeated the Frenchman in four sets by 6-3, 6-4, 6-7(4), 6-0 to reach the third round at US Open.
Tsitsipas had to battle hard for four hours and 49 minutes against Murray but he wrapped up his second-round match in two hours and 41 minutes.
"I had a great start in the first and second set, taking the lead early. Did everything tactically kind of correct. Had gained that momentum from the beginning of both sets. It felt like I was just comfortable, performing at my best," Tsitsipas said.
"In the third, I had difficulties to find that game, that momentum, as I did in the first and second. I think he also kind of loosened up a little bit. "The tie-break was a close, very close battle, in which he prevailed I think [because he had] less unforced errors than me."
The Greek player will now face rising Spanish star Carlos Alcaraz in the third round of the tournament. Tsitsipas added the Spaniard has shown skills to go a long way in his career and he sees him as a possible contender for the slam titles in the future. The 23-year old from Athens admitted he would need to bring his A-game to the table against Alcaraz.
"He's a young talent that has been doing very well recently. He's been constantly improving, getting up in the [FedEx ATP] Rankings. I think he is someone that has a good game for all surfaces," Tsitsipas said. "I want to play the best of my game against him. I see him as a potential contender in the future for Grand Slam titles and other big events."
Leave a comment