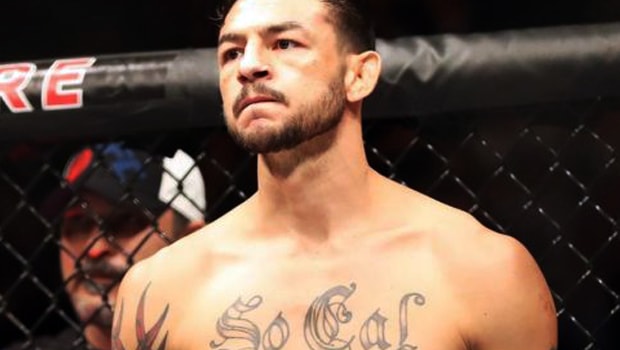 UFC veteran Cub Swanson says that he deserves another shot at Max Holloway after the American claimed the featherweight title on Saturday night.
Holloway put in a 'Fight of the Night' performance on Saturday to beat Jose Aldo in Brazil at UFC 212 and claim the featherweight strap.
The 25-year-old's impressive third round TKO over Aldo now puts a target on his back as a number of his rivals are already hoping to get a shot at the title.
Swanson believes he deserves the chance to take on Holloway for the title but it is more likely that Frankie Edgar will be in line for a shot at the belt.
Edgar and Holloway have both previously beaten Swanson in back-to-back fights but the 33-year-old feels he could redeem himself if he earns a rematch with the current champion.
Swanson said: "I think I deserve another shot and I think it's the most exciting fight you could make right now. "I think that [Holloway and I] had a good go at it.
"I don't think I fought very good. He was the better man that night. I had a couple injuries in the fight that just made me tank.
He beat me up good. I went back to the drawing board, I've come back stronger. I've proved that."
Swanson has rebuilt his reputation since losing to Holloway in 2015, having taken a year out he returned to beat Hacran Dias, to enjoy a run of four successive victories.
Leave a comment