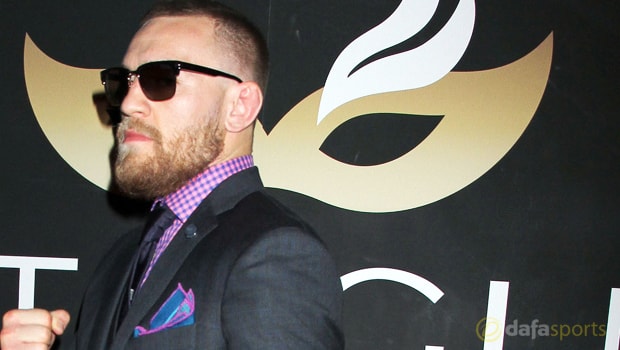 Jose Aldo can no longer hold claim to being the best featherweight of all time and Conor McGregor must now be regarded as the top dog, according to UFC commentator Joe Rogan.
The Brazilian was the dominant force in the featherweight division having enjoyed an 18-match winning streak between 2006 and 2014.
However, Aldo saw his incredible record ended in dramatic fashion by McGregor in December 2015.
The Irishman stunned the UFC world by claiming the featherweight title courtesy of a swift 13 second victory over Aldo in Las Vegas.
Aldo returned to winning ways with a unanimous decision triumph over Frankie Edgar at UFC 200 in July 2016, but he was quickly brought back down to earth last weekend by Max Holloway.
Holloway travelled to Brazil for UFC 212 and defeated Aldo in his own backyard to become the featherweight champion.
Rogan believes the balance of power has shifted in the 145-pound division and feels McGregor must now be considered as the man to beat, despite having recently moved into the welterweight division.
"I've got say Conor [McGregor] is the greatest 145-pounder of all time cause he knocked out Aldo, who was clearly the greatest," Rogan explained on Fight Companion.
"But in terms of who's got more victories of course it's Aldo. The problem is – we're not doing MMA math here – you're having two guys actually fight each other.
"So if you said who is the greatest of all time? Well it would have to be Aldo because he beat all these guys – no, no no, because the two of them fought and Conor merked him.
So you've to give it to him [McGregor]. Otherwise there's no other metric. There's no other metric other than a knockout."
Leave a comment