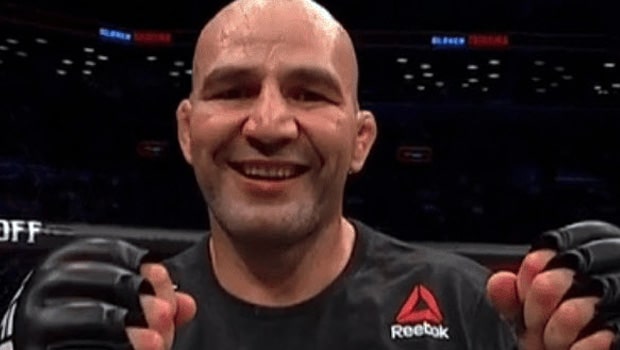 Glover Teixeira put up a wonderful display on Saturday night at UFC Vegas 13 as he choked Thiago Santos to submission in the third round. The fight, which was the main event of the night, took place at the UFC Apex, Las Vegas.
The first round started with so much fire from Santos. But he was no match for the older fighter who scored a takedown and proceeded to deal with Santos on the floor.
Even after Santos regained his footing, Teixeira continued to punish him with punches until the round came to an end. Round two started with the same zeal from Santos, as he landed a kick. But, just like the first round, Teixeira returned Santos' assaults with worse, as he took him to the ground again. Teixeira landed some hard shots this time, eventually wrapping Santos in a choke towards the end of the round. Santos only got saved by the bell.
It was Teixeira who began the third round with a punch that Santos missed. Santos then sent him to the floor and, using his elbow, rained some nasty shots on Teixeira.
But Teixeira then showed why he is the fighter with more experience as he forced Santos to a rear-naked choke. This time, Santos was not saved by the bell, and instead submitted, bringing the fight to an end. The match ended at 1 minutes, 49 seconds.
The fight was Teixeira's fifth straight win and the 41-year old is showing no sign of stopping. By defeating Santos, he takes his spot as the UFC light heavyweight contender and after the match, he pleaded to UFC President, Dana White, to select him, rather than Israel Adesanya, to challenge UFC light heavyweight champion, Jan Blachowicz for the belt.
He said, "Dana White, man. C'mon. You gonna give a shot to Adesanya? I'm 41 years old, man. Don't make me wait. … but either way I'm so glad to be here, thank you Dana, thank you UFC."
Leave a comment