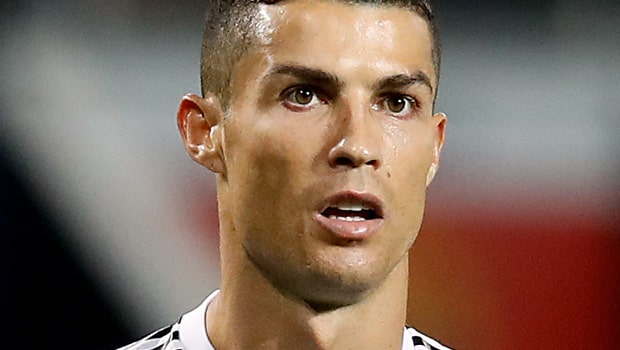 Cristiano Ronaldo has sustained an ankle sprain during the 1-1 draw against Lazio in the Italia Serie A clash played on Sunday.
The extent of the damage is unknown as the club is expected to scan it after the 35-year-old Superstar limped off the pitch in the second half of the game.
It was gathered that the Portuguese captain reportedly told Juve boss, Andrea Pirlo, that he twisted his ankle.
He eventually went off for Paulo Dybala after 73 minutes. The five-time world footballer of the year was surprised by Pirlo's decision to tackle him off.
It was gathered that the talisman has been struggling since the beginning of the second half. The manager might see as a precaution to further worsening the knock he might have had.
Ronaldo is an essential player to the side, and the manager won't want to take a further gamble on his best player.
DAZN reports that Ronaldo twisted his ankle when he fell badly a few seconds earlier and left the pitch in pain and limping. Juventus' medical staff immediately applied ice on his right ankle.
Although the Portuguese national team has called him up for the upcoming international break., but it remains unknown if he would be declared fit to play.
Ronaldo had opened the goal account for the Old Lady in the first half of the affair before Felipe Caicedo, who scored his fourth goal in four consecutive games for Lazio, equalized to level the tie as both sides share the points.
Dybala, who has not been getting a lot of minutes lately, began warming in the first half of the tie once he observed that Ronaldo seemed to have picked up an injury.
It was gathered that the Argenti9ne started warming up 30 minutes after Ronaldo's aerial challenge with Luiz Felipe.
Leave a comment