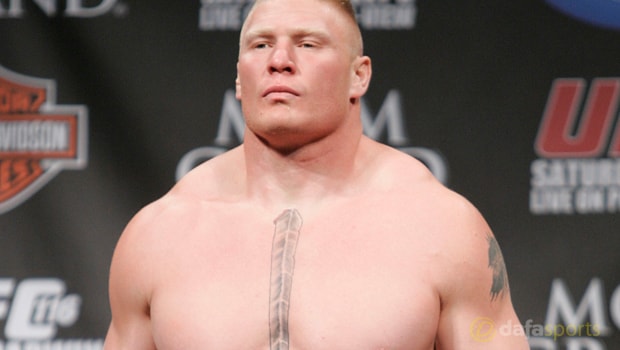 Stefan Struve has revealed he is against Brock Lesnar returning to the UFC.
American Lesnar originally competed in the sport between 2007 and 2011 and he was, at one stage, the unified heavyweight champion.
The 40-year-old then left the sport to take up a career as a pro wrestler, although he did return to the UFC briefly in 2016, but his comeback was abruptly ended after just one fight because he failed a drugs test.
However, UFC president Dana White recently indicated Lesnar could make a return to the sport later this year, but not everyone is happy about that prospect, particularly Dutch fighter Struve, who does not believe his fellow heavyweight deserves another chance in the sport.
"No [he shouldn't fight again]; he doesn't belong here in my opinion," Struve told MMAjunkie.
"He got caught, and just look at that guy. He's a physical specimen, but it doesn't make sense."
Struve understands that Lesnar's return would certainly attract attention from a wider audience, but he is not sure that it will necessarily reflect well on the sport as a whole.
"I get why they'll bring him back, because he brings pay-per-views," Struve added.
"But also he brings a certain image that's…not good for the sport."
Struve himself is due to fight Andrei Arlovski at UFC 222 on Saturday and he will be looking to return to winning ways after losing to Alexander Volkov in his last bout.
The 30-year-old is priced at 1.40 to win Saturday's fight, while the experienced Arlovski is available at 2.75.
Leave a comment