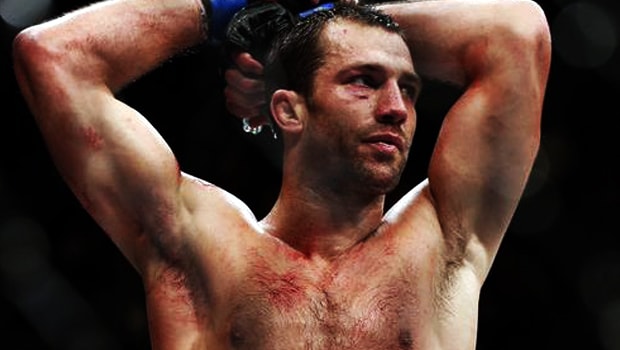 Luke Rockhold says he is not interested in taking part in fights for "little change" and is very keen to take on current interim UFC middleweight champion Robert Whittaker.
Rockhold, who lost the middleweight belt to Michael Bisping in June 2016, made his return after more than a year away from the octagon at UFC Fight Night 116 on September 16.
The American, who has been fighting professionally since 2007, picked up an impressive victory over David Branch, winning by KO/TKO in round two, and attention has already turned to his next opponent.
Reports had suggested a clash with Georges St-Pierre was on the cards but he has accepted a title fight against current division champion Bisping, which will take place at UFC 217 in New York City on November 4.
Cuban Yoel Romero, who is 40, was touted as a potential opponent but Rockhold, who also won the Strikeforce Middleweight Championship back in 2011, has instead set his sights on Whittaker.
"I'd be interested in Whittaker. I want the title. Everything is gauged to get to the title, to get the money.
I want money fights, that's what I am here for," he said on a recent appearance on The MMA Hour.
"I am turning 33, I'm not getting any younger and I want to set myself up.
I'm not fighting for this little change, you know. I want the real money. Everything is structured to be there."
Whittaker is currently struggling with injury and is not expected to return until after Bisping's fight in November, leaving Rockhold to contemplate a move up to light-heavyweight.
"Obviously I'd like to finish my business here at Middleweight, but I have been thinking about it for a long time," he added.
"I'm a lot more explosive. The weight cut is definitely affecting me, and it takes time to shake off that nerve and get the feel back. I feel good at Light Heavyweight I feel great."
Leave a comment