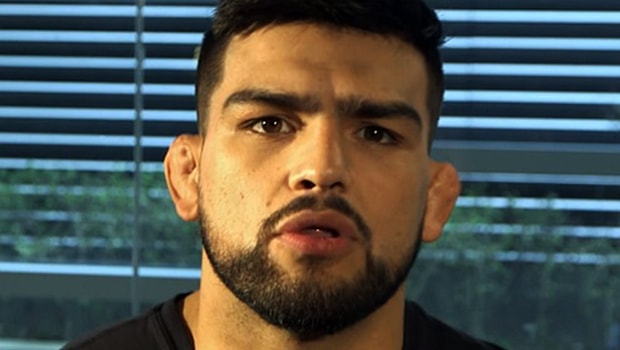 Kelvin Gastelum wants to fight UFC middleweight champion Robert Whittaker following his emphatic first-round knockout victory over Michael Bisping on Saturday.
The Californian recorded the biggest victory of his career to date against the experienced Bisping and the win was certainly a timely one, as he was looking to bounce back from his own defeat to Chris Weidman in July.
The 26-year-old has arguably not received the praise he perhaps deserved for Saturday's success, with some observers believing he only secured the win because his opponent was an ageing fighter, who had only just lost to Georges St-Pierre three weeks previous.
Gastelum has dismissed that talk, however, by insisting that he had to be on the top of his game against the Englishman.
"I don't know what you're talking about," said Gastelum during the post-fight press conference (full replay here) when asked if he finished Bisping because of his age.
"He was the middleweight champion three weeks ago."
Gastelum is now looking ahead to his next fight and he has no doubts about who he wants to take on, as he has set his sights on current middleweight champ Whittaker, who is reportedly in need of an opponent for a potential bout early next year.
"I heard Robert Whittaker needs a main event opponent over in Australia for February and I'm up for the challenge," Gastelum added.
"You guys say I beat up all the elderly and Robert Whittaker definitely isn't an elderly. He's probably my age. So I'm up for that challenge."
Leave a comment