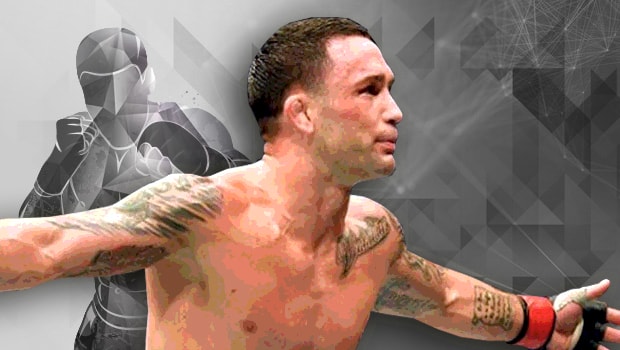 Frankie Edgar believes he is still "the guy" and is deserving of a title shot against the winner of the upcoming featherweight clash between division champion Max Holloway and Brian Ortega.
Edgar suffered the first setback of his mixed martial arts career at UFC 222 back in March after he was knocked out by Ortega in the first round and there were doubts whether he could respond.
The American managed to get back to winning ways just five weeks later when picking up a unanimous decision against Cub Swanson at UFC Atlantic City.
Attention is now turning towards the next fight for 'The Answer' and his sights have been set on the winner of the upcoming fight involving Holloway and Ortega.
The 36-year-old, whose record stands at 21-6-1, knows he may have rushed into the bout back in March but he still believes he is the man to beat in the featherweight division.
"Yeah, I'm down with that. I still think I'm the guy. I risked that shot, and maybe I shouldn't have like people said, but I am going to do it every single time," Edgar said during a recent edition of The MMA Hour.
"I still believe I can win that fight. I was doing well in that fight. Obviously I got caught and he did a good job of finishing.
I want the winner, man. I think I deserve it. I am number three. We'll see what happens, man, we will see what happens. I think I'm the guy."
Ortega and Holloway will go toe-to-toe for the featherweight title in the co-main event of UFC 226 on July 7 in Las Vegas, Nevada.
Leave a comment