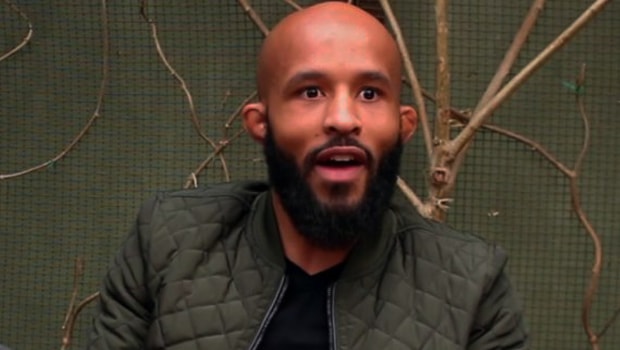 UFC flyweight champion Demetrious Johnson says he is looking past Saturday's fight against Wilson Reis with a potential record-breaking bout already in his sights.
Johnson has the chance to make UFC history this weekend when he defends his title against Brazilian Reis, who has racked up three consecutive victories prior to the event.
The American, who defeated Joseph Benavidez in September 2012 to become the flyweight champion, will join Anderson Silva as the only fighters to ever reach 10 consecutive UFC title defences if he triumphs on Saturday.
'Mighty Mouse' has looked impressive when defending his belt in the previous nine contests, defeating Tim Elliott, Henry Cejudo, Kyoji Horiguchi, Chris Cariaso, Ali Bagautinov, Benavidez, John Moraga and John Dodson twice.
The 30-year-old, whose UFC record stands at 13-1-1, will need to be wary of his talented opponent when the two square off at Sprint Center in Kansas City.
Reis recorded a unanimous decision over Dustin Ortiz in January last year before he submitted Hector Sandoval in round one at UFC 201 in July that year.
An impressive win was then recorded against Ulka Sasaki in February this year and the mixed martial artist will be hoping to spring a surprise.
Johnson is full of confidence heading into the fight and insists he is already thinking about potentially breaking Silva's record when he ends up victorious in four days' time.
"Ten is just a stepping stone. The ultimate goal is 11," he said during a media luncheon.
"It's like Floyd Mayweather when he got to 49-0. Why would you stop there? You can easily get to 50-0 and be the only fighter to ever do it. No, I'm going past 10; my goal is to go past 10."
Leave a comment