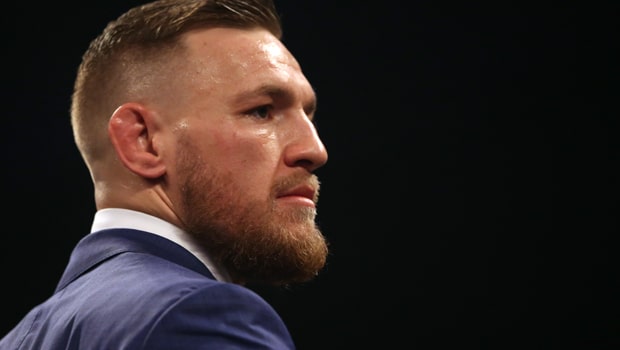 Conor McGregor is still intent on having another crack at Khabib Nurmagomedov, though he suggests he might have to wait for his moment.
The Irishman was forced to tap out in the fourth round during their bout at UFC 229 in Las Vegas this month as he made his return to the octagon after a 693-day absence.
McGregor admits he was defeated 'fair and square' by Khabib, though he feels he'd have won the fight had he backed himself properly to do so.
"Although winning the early exchanges in [round] four, he dips under again and I end up in a bad position with over three [minutes] on the clock.
I work to regain position and end up upright, with my back to the fence. A stable position," McGregor wrote in Instagram "Here however, I made a critical error of abandoning my over hook at this crucial time, exposing the back, and I end up beaten fair and square."
Khabib won the opening round with his well-known grappling style but he also took round two, catching McGregor with a right hand that "changed the course of the round, and the fight" according to the former two-weigh UFC champion.
McGregor confessed that his preparation was ill-judged, showed little respect for Khabib's ability to fight standing up. It is something he can address, should a rematch materialise.
"I gave his upright fighting no respect in preparation. No specific stand-up spars whatsoever. Attacking grapplers/wrestlers only.
That won't happen again," he added. "I also gave my attacking grappling no respect. Too defence-minded.
"Lessons: Listen to nobody but yourself on your skill set. You are the master of your own universe. I am the master of this. I must take my own advice."
Leave a comment