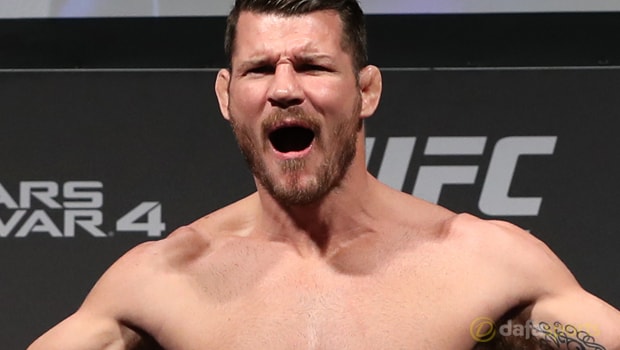 Michael Bisping says he is tempted to return to the octagon for one last fight at UFC London in March.
The former UFC Middleweight Champion endured a difficult 2017, as he lost his world title to the returning Georges St-Pierre in November before he was also defeated by Kelvin Gastelum later that month.
Both those defeats came via knockout and after a 39-fight professional career it appears things are starting to take their toll on the 38-year-old, who is currently struggling with a long-term eye injury.
A number of people close to Bisping have reportedly advised him to call time on his career, but the Englishman does not want to end on a negative note and he is particularly interested in having one final fight in his home country later this year.
"One doesn't want to go out on my last fight, that being the lasting impression on my MMA career, "Bisping said on his own podcast Believe You Me.
"Also, I kind of feel that I owe it to the U.K. fans because they were so supportive throughout my career.
I always envisioned in my mind having that retirement fight in London and there it is on a plate. I just need to take it but everyone around me is telling me not to."
Bisping was giving nothing away in terms of who he could face at The O2 Arena on March 17 and it remains whether he will opt for a swansong bout.
Leave a comment