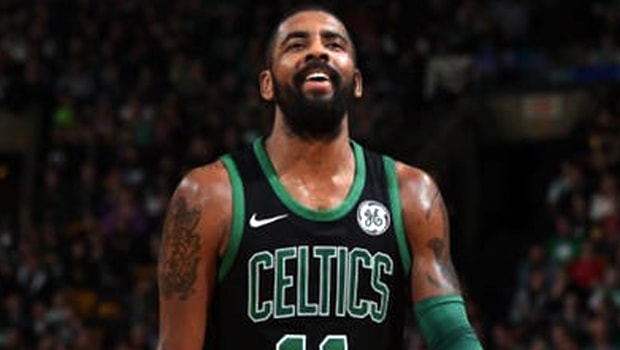 Kyrie Irving has praised the togetherness of the Boston Celtics after they ended a four-game losing streak by beating the Los Angeles Clippers 113-102 on Wednesday.
The wheels had threatened to come off the Celtics season following defeats against New Orleans, Philadelphia, Orlando and the LA Lakers, but they dug deep to secure a much-needed triumph against the Clippers.
Point guard Irving, who top-scored during the victory, has put Boston's return to winning ways down to the togetherness of the roster, as well as the leadership qualities of head coach Brad Stevens.
"Throughout your professional career there are going to be times where you're tested," Stevens was quoted as saying by ESPN.
"And for us it was things that we can control and everyone being great at their role, and us collectively coming together even better as a group.
"When you're hitting a lull of losing games, you can tend to go your own direction and try to figure it out on your own.
For us, we have great leadership at the top with [coach] Brad [Stevens]."
Boston are currently top of the Eastern Conference standings and they will be looking to build on their return to winning ways when they take on reigning NBA champions Golden State Warriors at the Oracle Arena on Saturday.
The Celtics would certainly make a statement if they were to beat Golden State, as it would underline their chances of claiming a first Conference title since 2010.
Leave a comment