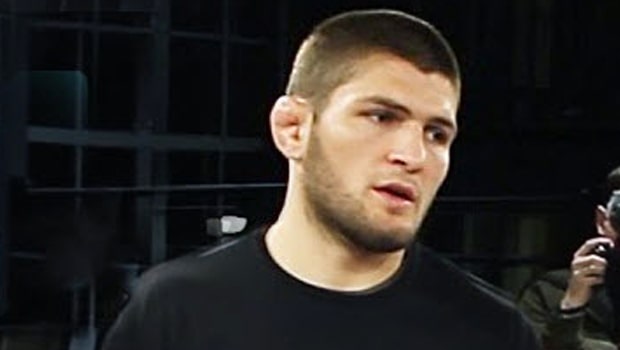 Khabib Nurmagomedov has apologised for his part in the scenes that marred his win over Conor McGregor at UFC 229 in Las Vegas.
Nurmagomedov leapt from the octagon and fought a member of McGregor's team in the crowd after the Irishman had tapped out in round four of their UFC Lightweight Championship bout.
The Russian extended his unbeaten record to 27 wins from 27 professional fights, but the win was overshadowed by what transpired in the aftermath, with two of Nurmagomedov's team attacking McGregor in the octagon following his submission.
The melee created a tense atmosphere inside the T-Mobile Arena, and Nurmagomedov was led from the octagon without his belt being presented to him, for fear it would further increase the mayhem.
"I want to say sorry," said the Russian at a press conference.
"This is not my best side." However, Nurmagomedov suggested that McGregor's brand of pre-fight trash-talking was inappropriate and that the former two-weight world champion had stepped beyond the boundaries of what is acceptable in that regard.
"He talked about my religion, he talked about my country, he talked about father. He came to Brooklyn and he broke the bus and almost killed a couple of people," he added.
"So why do people talk about me jumping over the cage? Why do they talk about this? I don't understand.
My father taught me you always have to be respectful. People who know me, they know who I am.
"This is a respect sport, not a trash-talking sport. I want to change this game. They talk about religion, about nation – you can't talk about this stuff. For me, it's very important."
Leave a comment