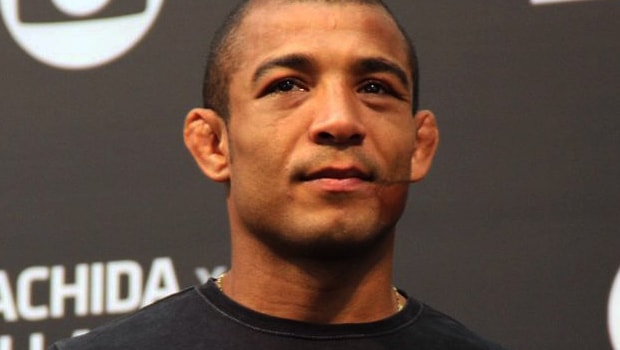 Jose Aldo believes the UFC need to either make Conor McGregor defend his lightweight title of strip him of the belt to keep the division moving forward.
The Brazilian is set to take on American Max Holloway in a rematch at UFC 218 on Saturday as he looks to reclaim the featherweight title he lost when they first met in June.
Aldo has been attempting to rebuild his reputation after losing just 13 seconds in to his featherweight title defence to McGregor in December 2015, however, the defeat to Holloway last time out wasn't part of the plan.
The 31-year-old certainly doesn't hold back on his opinions about McGregor and his latest comments are likely to stir up a reaction from the outspoken Irishman.
McGregor has not stepped into the octagon since November 2016 when he claimed a TKO victory over Eddie Alvarez to secure the lightweight belt.
'Mystic Mac' then switched his focus to Floyd Mayweather as he dipped his toe into the world of boxing and Aldo feels McGregor must now be forced to defend his title for the sake of the division.
Aldo told reporters: "Thank God my division is moving. It would be bad if it was stuck, but my division is moving.
"It's hard, right? Every athlete dreams of becoming champion, fighting for the title, and the guy is holding up the division. But it's up to the UFC to make the decisions.
"The UFC needs to do what has to be done. "You take the belt away or make him defend it. I think everyone is waiting for that."
Leave a comment