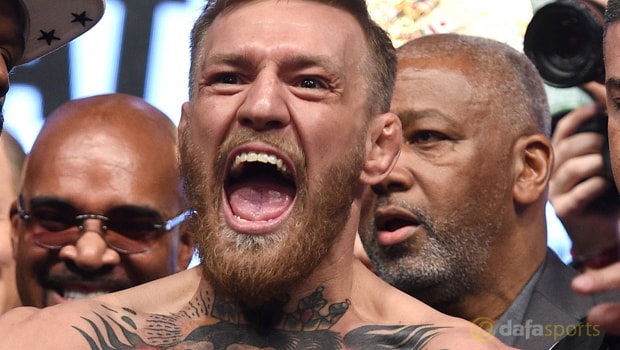 Tony Ferguson does not have the technique to compete with Conor McGregor, according to the Irishman's coach John Kavanagh.
The two men had been expected to fight for McGregor's UFC Lightweight title at the start of 2018 but the 29-year-old has since delayed his return to the octagon until September at the earliest.
That means interim lightweight champion Ferguson will instead fight Khabib Nurmagomedov at UFC 223 in April although McGregor could well face the winner of that bout later in the year.
Ferguson, who has won 23 of his 26 professional bouts to date, will be hoping he is the man to ultimately take on McGregor but Kavanagh believes if the duo do go head-to-head then there would only be one winner.
"He (Ferguson) does have a great chin, I'll give him that," Kavanagh said in the Express.
"He can take a hiding. [But] he would not have the technique or come close to the technique that Conor would have on the feet.
"So I can see him trying out the range early in the fight but after a very, very short time realising he's out of his depth and then he'll try those Iminari leg locks. He will try anything to get it to the ground."
For a potential bout to take place Ferguson would first have to overcome the previously unbeaten Nurmagomedov although he will head into that bout full of confidence following his a 10-fight winning streak.
Leave a comment