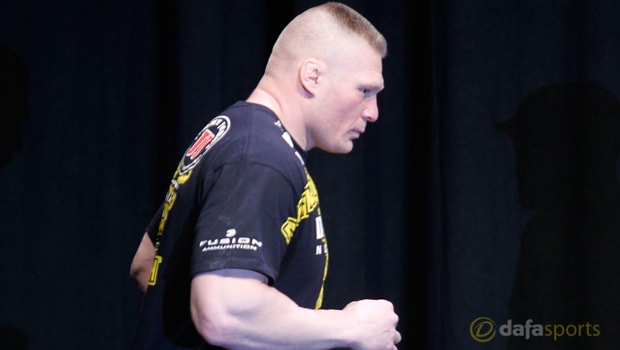 Heavyweight Francis Ngannou says he would like to take on WWE star Brock Lesnar if he decides to return to the Octagon.
The Cameroonian arrived in the UFC with a bang in December 2015 when he beat Luis Henrique by KO midway through the second round.
Ngannou went on to carve out a name for himself in the heavyweight division and he climbed up the rankings to earn a title shot after six successive victories, which all came inside the distance.
However, 'The Predator' fell at the final hurdle when he went up against Stipe Miocic for the heavyweight strap at UFC 220.
Miocic and Ngannou went through five brutal rounds in January before the judges unanimously decided that the American had done enough to retain his title.
The 31-year-old is now back in the gym and looking to rebuild his reputation but he only has one man in mind for his next trip to the Octagon.
He has called out current WWE heavyweight champion Lesnar, who hasn't fought in the UFC since beating Mark Hunt at UFC 200, although the result was later declared a non-contest after Lesnar tested positive for a banned substance.
Lesnar's contract with the WWE is coming to an end and Ngannou has urged him to return to the UFC for a heavyweight showdown.
Ngannou told MMA Hour: "There are a lot of people out there that want to fight me. "Myself, I want Brock, Brock Lesnar.
"He look like — I don't know if you ever seen this guy, he looks very, very big and strong. And I really want to try that.
"Please Brock, come back my friend. We need you here. We need you to put fun in this division.
"I need you to give me that fight I've been waiting for for a long time, I've been dreaming for."
Leave a comment