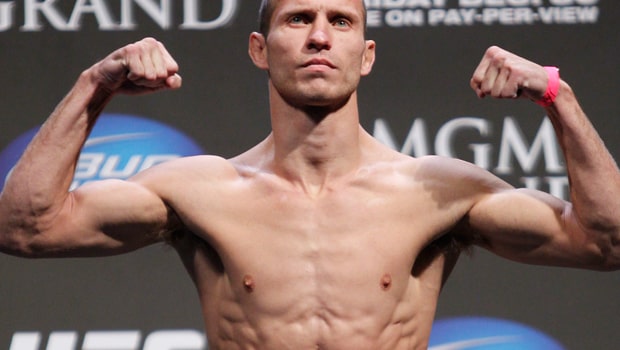 Donald Cerrone takes on Alexander Hernandez at UFC Brooklyn on Saturday although he has already set his sights beyond the fight.
The 35-year-old American will be competing in the lightweight division for the first time since December 2015 when he faces compatriot Hernandez at the Barclays Center.
Cerrone previously competed for the UFC Lightweight Championship although he was ultimately beaten by Rafael dos Anjos, but he is now hoping to enjoy a successful return to the division.
The Ohio native is already looking beyond his showdown with Hernandez and is hoping to get another shot at the lightweight title soon, and perhaps even face off against Conor McGregor – a fight that has been in the pipeline for a number of years.
"Saturday, get in there and do my thing and I think I'll take a top-five out and hopefully I'll get the title," Cerrone told reporters. "I think I'm two away (from a title shot).
"We're working for it, for sure," he added in regards to potential showdown with McGregor.
"Hopefully the next fight. Conor's his own beast. He gets to dictate the spot what he wants, so it's whether me and the UFC agree, it's all kind of on him. He did a good job of cementing himself, so it's all on him."
If Cerrone is to have any hope of securing such a high-profile bout against McGregor, he must first beat Hernandez who is currently on an eight-fight winning streak.
Leave a comment