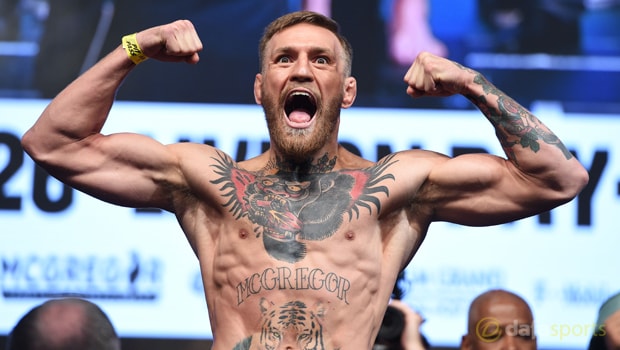 UFC president Dana White believes Conor McGregor's next fight must be against Tony Ferguson.
McGregor has not fought since losing on his professional boxing debut to Floyd Mayweather Jr in August, but he is expected to return to the octagon soon.
One man who the Irishman could face is American Ferguson, who staked his claim for a fight against the reigning UFC Lightweight Champion by beating Kevin Lee to claim the interim title at UFC 216 on Saturday.
White is certainly keen for a fight between McGregor and Ferguson to take place, as he believes that is the only logical option for both men.
"Tony's the interim champion, Conor's the champion, that's the fight that makes sense," White said.
"It's the fight that has to happen, it doesn't 'make sense' it's the fight that has to happen."
The UFC president believes a fight between the two could even happen before the end of 2017, although a lot depends on whether McGregor can return to full fitness in time.
"Not yet. We didn't specifically talk about it, but yeah we talked about it kinda," White said of McGregor's return to the octagon.
"He wants to fight again this year. He does want to fight again this year so he went and partied in Ibiza for a while, went back home for a while, you gotta let him blow off some steam and then figure it out."
Leave a comment