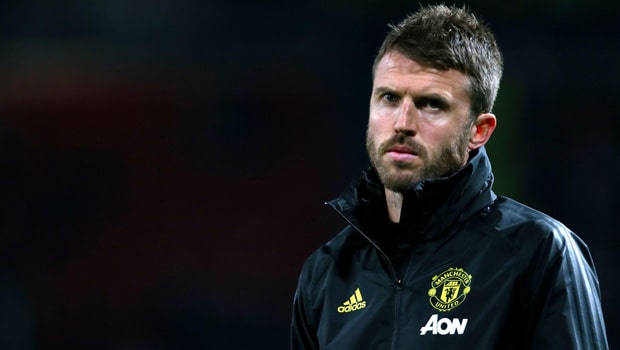 Manchester United made a resounding comeback following their ignominious defeat against Watford as they won against Villarreal by 2-0 to book their place in the Round of 16 in the Champions League. Cristiano Ronaldo scored his fifth goal of the tournament in the 78th minute after a defensive error from the home side.
Subsequently, Jadon Sacho scored his maiden goal for Manchester United in the 90th minute. Sancho was awarded the Player of the match for his fine show. In fact, Villarreal dominated the possession and had their chances but could not convert any one of them.
However, United bounced back stronger in the last 20 minutes of the game and scored twice to book their place in the knockout stages of the tournament. The club's interim manager Michael Carrick was delighted with the performance of his team and stated that the game panned out exactly as he thought.
"The game panned out as I thought, when you've had results we've had and gone through what we have it would be very foolish to think it would be free-flowing and everything would be wonderful."
"They make you work for it and make you defend, test you with how clever you are at closing spaces. I had a feeling it would be a tight game," he added.
"I said before the game it's important who starts it but it's just as important finishing the game and how you finish it. That was the balancing act going through the mind of me and my staff and in the end it kind of came through," said Carrick.
Carrick heaped praise on his players for coming up with a brilliant performance in the second half as they were at their best, especially in the last 20 minutes.
"First half was tight, we grew into the game as we went on and you could see we were taking more of the ball and that belief was growing. I thought we'd be better at halftime but it proved to be a little bit tougher at the start of the second half, we had players to change it and in the end, it worked out. Everyone played their part. There was a real drive and togetherness and support for each other."
Manchester United will next face Premier League toppers, Chelsea, on Sunday.
Leave a comment