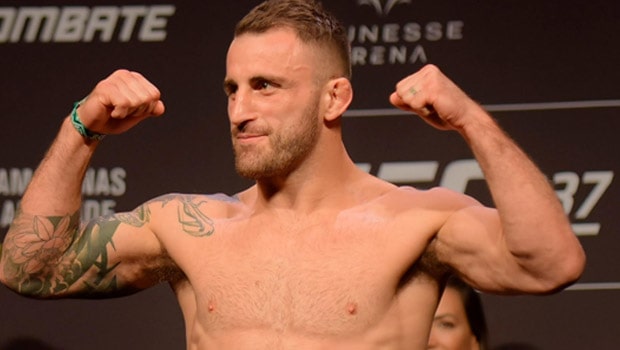 UFC 266 would hold this weekend on Saturday, September 25, and the main event of the day is the Featherweight fixture between Featherweight champion Alexander Volkanovski and Brian Ortega. The two would finally meet, having been scheduled to meet earlier at UFC 260, but Volkanovski tested positive to COVID-19, preventing the fight from happening. The only reason why the fight is happening now is because a Light Heavyweight fight between Jan Blachowicz and Glover Teixeira, originally scheduled to hold in UFC 266, was postponed to UFC 267.
With a professional record of 22 wins from 23 fights, Volkanovski has proven himself as a prolific fighter. In 2019, Volkanovski earned the unanimous decision of the judges to win the UFC Featherweight champion against Max Holloway. The pair met again in 2020 and Volkanovski got to retain the title via split decision. His fight against Ortega this weekend would mark his second title defence. Volkanovski's career has been very diverse and he has been able to maintain an almost spotless record. He started his career in his home country of Australia, where he competed in the Australian Fighting Championship (AFC). His move over to the United States with the UFC has been nothing short of successful and he hopes to continue with it as he takes on Ortega.
Ortega has also had a very successful career, with 15 wins from 17 fights. His fixture against Mike De La Torre, which he won, ended in a No Contest after he tested positive for a drug. The only loss in his record came recently when he faced Max Holloway in 2018 and the match had to be stopped in the fourth round.
Ortega's inability to stop Holloway, a man Volkanovski has stopped twice, questions how well he would perform against the Australian. But, if it serves as any consolation, Volkanovski has not been able to stop Holloway either as both times they met ended with a decision from the judges.
As Ortega fights for the UFC Featherweight title a second time, he is going to need all he has to snatch the title from Volkanovski. The Australian would also fight to hold on to his title some more and also continue to keep his almost flawless record.
Volkanovski vs. Ortega would take place this Saturday, September 25, 2021, at T-Mobile Arena in Paradise, Nevada, Las Vegas, United States.
Leave a comment