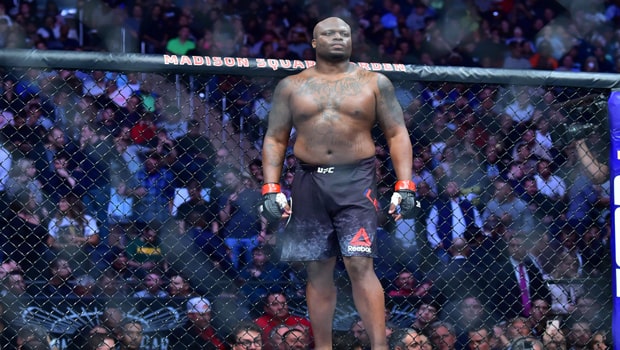 This Saturday, two of the toughest heavyweight fighters would battle it out in an interim title fight between Derrick Lewis and Cyril Gane. UFC 265 was supposed to feature Francis Ngannou and Jon Jones, but Ngannou said that he was not ready for a title defence yet.
There was also the trouble of meeting the pay demand of both fighters, causing the whole thing to be scrambled. But UFC fans would not be let down as a Lewis vs. Gane fight would be just as tough and quite as entertaining as any other matchup in the UFC heavyweight division.
Derrick Lewis is one of the revered fighters in his division, where he is currently ranked number 2. With a professional record of 7 losses from 33 fights, it is obvious that Lewis has had a good run, and he is not looking to stop any time soon, His last loss was in March 2019, in a fight against Junior Dos Santos and he has gone one to win four fights since then. His most recent victory was against Curtis Blaydes, whom he defeated by a knockout punch in the second round of their fight back in February.
Cyril Gane is also an amazing fighter to watch. Since making the move from kickboxing to mixed martial arts in 2018, he has fought nine times and won all nine. You do not see this level of progress every day from someone who just moved to MMA. In December 2020, he defeated Dos Santos, the same person who handed Lewis his last loss in 2019. This year alone, Gane has already won two fights, one in February and the most recent in June.
By all indications, the fight is one worth looking forward to. On one hand, you have a veteran MMA fighter who has challenged some of the best in the division and won, and on the other side, you have a fighter who is fast making a name for himself in the UFC world and looks determined to stop at nothing as he continues to prove himself.
UFC 265: Lewis vs. Gane will take place on August 7, 2021, at the Toyota Center in Houston, Texas, United States.
Leave a comment