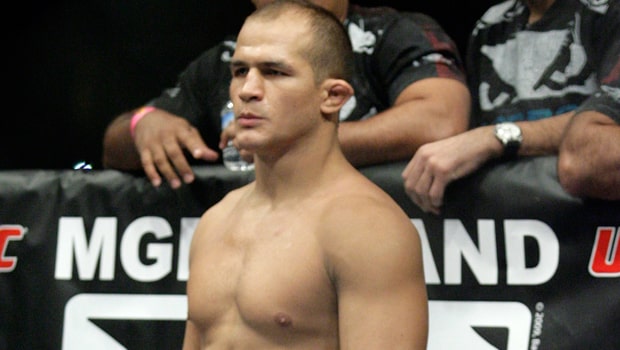 Junior dos Santos believes he can become the first man to knock out Francis Ngannou when they clash at UFC 239.
The pair will finally get the opportunity to square off on July 6 at the T-Mobile Arena before Jon Jones and Thiago Silva meet in the main event.
They were initially expected to meet back in September 2017 at UFC 215 but Dos Santos pulled out after being notified of a potential doping violation.
The Brazilian was eventually cleared of any wrongdoing and has gone on to win three fights in a row to climb up to number three in the heavyweight rankings.
Ngannou is ranked second in the division after winning eight of his 10 fights in the UFC and their meeting is likely to provide fireworks.
'The Predator' is yet to taste defeat via knockout but Dos Santos is confident he is capable of making history. Dos Santos says he will use the first round to gauge his timing before going all out for victory in the second.
"I would knock him out," Dos Santos said. "I believe second round. I'm very confident with the second round because the first round, I'm always taking time to see what my opponent is offering me, is trying to do during the fight.
So then I can figure it out in the first round how things are working and go a little harder on the second one. So that's why I really believe I can knock people out this way."
Leave a comment