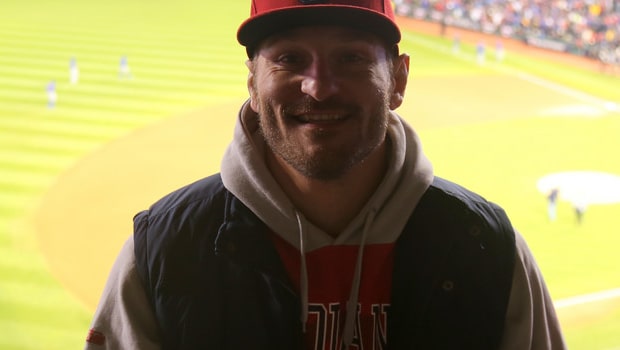 Stipe Miocic is targeting a rematch with Daniel Cormier in the near future as he wants to win back his UFC heavyweight title.
Miocic was originally crowned heavyweight champion in 2016 and made three successful defences of his title before losing to fellow American Cormier at UFC 226 in July last year.
The 36-year-old hasn't fought since that defeat, although he has been in training and is hopeful about a rematch with Cormier soon, not just to win back his title, but also to prove to the world that he is the "better fighter".
"Oh, 100 per cent," Miocic told MMA Fighting when asked if he wants a rematch with Cormier.
"It's everything. Just because I know I'm the better fighter – I believe I'm the better fighter. In my heart."
Miocic, whose overall mixed martial arts record stands at 18 wins from 21 fights, feels he was just outdone by one punch during his defeat to Cormier, but insists he has learned from the mistake.
"I felt like I was winning the fight," Miocic added. "I felt like I kind of got off track of what I was doing, not doing my usual and listening to the game plan. And just kind of overstepped what I needed to do and he caught me with a punch – a punch I didn't see.
"It wasn't like he was wiping the floor with me. I just knew I was the better fighter in there. And let me tell you something, next time it happens, next time we fight, you'll see a different fighter. A whole new me. A lot has changed."
Cormier has already successfully defended his title once since beating Miocic – he saw off Derrick Lewis at UFC 230 – and is yet to respond to his rival's call for a rematch.
Leave a comment