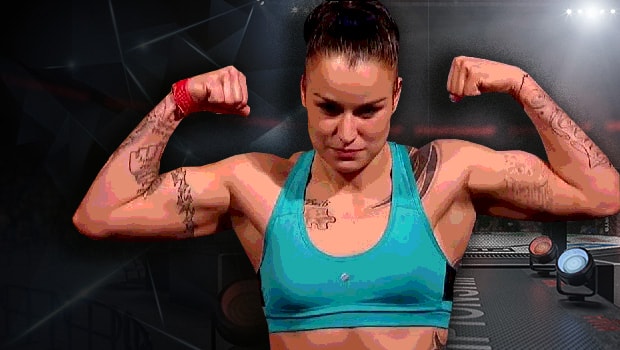 Raquel Pennington admits she is happy to fly under the radar as she prepares to take on Amanda Nunes for the Women's Bantamweight title at UFC 224 on Saturday.
The bout is scheduled to be the headline event at the Jeunesse Arena in Rio de Janeiro with American Pennington looking to claim the title off reigning champion Nunes in her own back yard.
The 29-year-old Colorado-native has a mixed MMA record having won nine of her 14 bouts to date, although she has now won four fights on the trot.
Indeed, Pennington is starting to build a reputation as being one of the dark horses at bantamweight level, although she admits she is happy to fly under the radar in a division that has contained household names like Ronda Rousey, Holly Holm and Meshia Tate.
"For me it's never been about money or reputation," Pennington told the Gazette.
"I'm actually considered the dark horse in women's MMA, which I'm completely fine with.
"I don't have that level to where everyone knows exactly who Raquel Pennington is or things like that.
I don't have a million followers on Instagram. You know, all the little things that people pay attention to. I don't care about social nets."
Pennington will be challenging for the bantamweight title for the very first time on Saturday and she admits it is her ultimate goal to be at the top of the division.
"This has been my ultimate goal, so it's exciting to be here," she added.
Pennington is priced at 4.50 to win the bout and, in doing so, claim the bantamweight crown, while Nunes is available at 1.17 to successfully defend the title for a third time.
Leave a comment