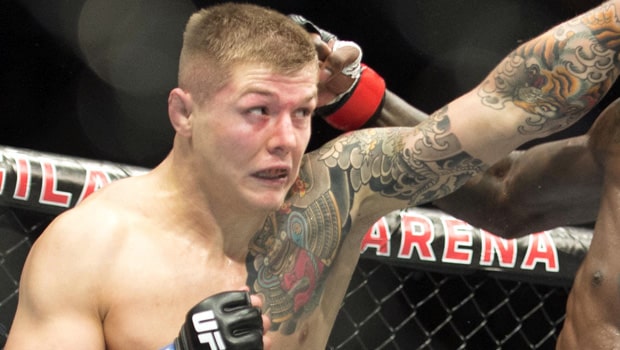 Marvin Vettori won his fifth straight fight, outpointing Kevin Holland in a unanimous decision in the UFC on ABC 2 main event. Vettori exploited Holland's suspect wrestling defense and got 11 takedowns, dominating the entire fight as far as grappling from the first round. And he set a record for most takedowns landed in a fight.
Vettori took down and controlled Holland at will but Holland did connect with some good shots on the feet at the start of each round. None were significant though. Born and raised in Trento, Italy, Marvin Vettori found martial arts as a teenager as he watched the UFC on cable television. He was determined to make it in MMA, so he went to around five gyms to learn the skills needed to thrive in the sport. Vettori eventually settled in Huntington Beach, California and his hard work, toughness and skill are unmatched.
His 7-2-1 record in under four years with the UFC suggests that he might be a bit overlooked. After all, he suffered a very close split decision loss against Israel Adesanya at UFC on FOX 29 on April 14, 2018 and followed it up with five straight wins. Vettori believes that he's done enough to run it back with UFC middleweight champion Israel Adesanya. "I want Adesanya next," Vettori said after the fight.
Born: September 20th, 1993
Age: 27
Country: Italy
Height: 6'0″
Weight: 186 lbs
Reach: 74″
Stance: Southpaw
Association: Kings MMA
Class: Middleweight
Record: 17-4-1
Leave a comment