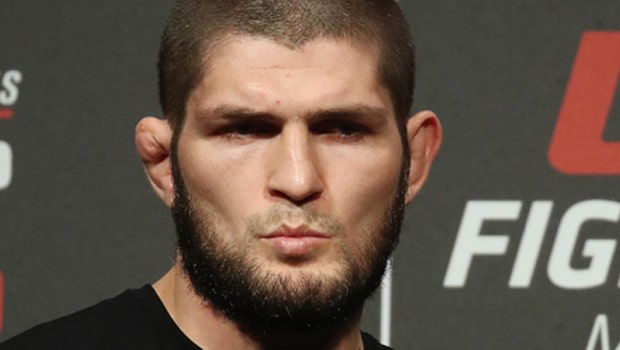 Dana White announced that Khabib Nurmagomedov is officially retired. "29-0 it is. He is 100 (percent) officially retired. It was incredible to watch you work @TeamKhabib thank you for EVERYTHING and enjoy whatever is next my friend," White tweeted.
According to ESPN's Ariel Helwani, Khabib and Dana White met earlier this week in Las Vegas and Khabib reiterated his stance that he wanted to be done fighting. White is now standing down in his attempts to convince Khabib to return to action any time soon.
With the UFC acknowledging that Khabib Nurmagomedov is retired, Michael Chandler and Charles Oliveira will fight for the lightweight title at UFC 262 on May 15. It is the end of an era and the start of a new chapter at 155.
After defeating Justin Gaethje via submission in the second round of the main event at UFC 254 on October 24, Khabib announced his retirement saying, "there's no way I'm going to be back without my father."
In an emotional post-fight interview, Khabib said: "Today I want to say this is my last fight. No way am I coming here without my father. When UFC called me about Justin I spoke with my mother for three days. 
She didn't want me to fight without father and I said this is my last fight – and I have given her my word. 
Thank you so much Justin. I know you are great, I know how you take care of your people. Be close with your parents, because you never know what is going to happen tomorrow. 
Thank you coach, thank you guys. Today is my last fight in the UFC. It was my father's dream. Justin and Conor will fight in January, I have choked both out, I am not interested in this."
Speaking at the UFC 254 post-fight press conference, Dana White said: "What this guy has been through, we're all lucky that we got to see him fight tonight. 
Apparently, he was in the hospital and he broke his foot three weeks ago." 
White added: "So, he has two broken toes and a bone in his foot that's broken. That's what his corner told me."
Born in the village of Sildi in Tsumadinsky District in modern Dagestan, Russia, Khabib started wrestling when he was six years old. As a teenager he also trained in Judo and Combat Sambo.
"The Eagle" made his MMA debut in 2008 and he had a perfect 16-0 record across different promotions in Russia and Ukraine before signing with the UFC in 2011.
Khabib Nurmagomedov was one of the most dominant forces in MMA history and a complete fighter, with wins against Rafael dos Anjos, Edson Barboza, Al Iaquinta, Conor McGregor, Dustin Poirier and Justin Gaethje.
Khabib retires as the #1 pound for pound best fighter in the world. He's the only fighter in MMA history to do so.
Born: September 20th, 1988
Age: 32
Country: Russia
Height: 5'10″
Weight: 155 lbs
Reach: 70″
Stance: Orthodox
Association: Fight Spirit Team and American Kickboxing Academy
Class: Lightweight
Record: 29-0
Leave a comment