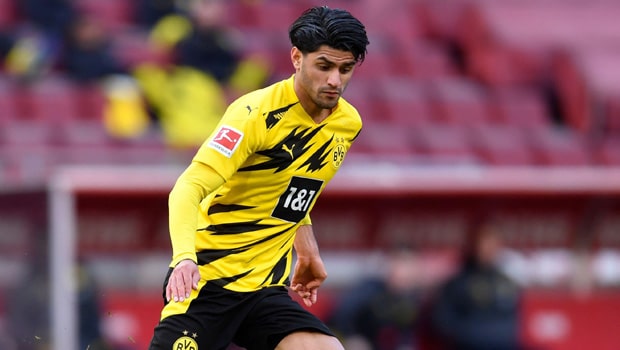 Midfielder Mahmoud Dahoud of Borussia Dortmund is reportedly receiving growing interest from Premier League clubs including Tottenham, Everton, Chelsea and Manchester City. He has a shade over 12 months remaining on his current contract with BVB.
According to the initial report in the Daily Mail (UK), the 25-year-old international is well known to Chelsea's current lead man, Thomas Tuchel. Dahoud had originally joined Borussia Dortmund when Tuchel was still in charge of the German club in 2017.
Dahoud has made some moves recently, picking up his performance as Dortmund's form also trends the right way.
They have 5 wins and 1 draw in their last seven overall as they get set for the last eight of the Champions League.
He originally joined Dortmund in 2017 on a five-year deal, with summer 2022 being the expiring timeline.
This season, Dahoud has 19 appearances for Dortmund with two goals.
Transfermarkt currently has Dahoud valued at close to £7 million; with Premier League clubs potentially in the mix, though, that price tag could easily go up.
Similar to the these clubs, fans and media alike will continue 'keeping tabs' on Dahoud's production and situation with Borussia Dortmund.
Leave a comment