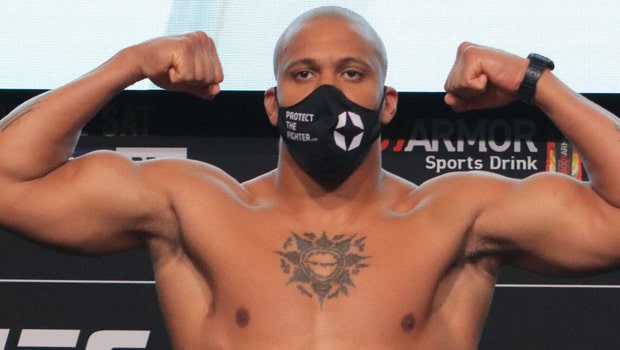 Alexander Volkov suffered a unanimous decision loss against Ciryl Gane in their UFC Vegas 30 heavyweight main event bout last Saturday. It was purely a striking contest and Gane was able to outstrike Volkov, who looked rattled throughout the fight.
The loss puts an end to Volkov's two-fight winning streak and he will now go back to the drawing board, as he looks to earn his first UFC title shot. Volkov took to Instagram to reflect on the fight.
"Not all battles are equally victorious," he wrote. "The fight was tough and equal, and after reviewing it, it doesn't seem so obvious to me. But I look at him from my side. It doesn't matter if you lost or not, the main thing is that you did not win! 
I have a lot to grow and work on, but this is the path, and everyone has his own. Thanks to those who are near! I'll be back as soon as possible!"
It shouldn't hurt Volkov's title aspirations that much though, as he is a top contender and a win or two would see him right back into title contention. For now, it's Ciryl Gane who looks likely to get the next shot. Gane tweeted the following:
"Proud of this fight, and proud to have shared the octagon with a warrior like Alexander Volkov
 It was hard, but it confirmed that I'm right there with the best in the world. 
Let the next Chapter begin."
Gane has a small professional MMA record of 9-0 (6-0 in the UFC) but he's a familiar name for Muay Thai fans. A former champion in that discipline, the French went a perfect 7-0 in Muay Thai before transitioning into MMA and he's used to competing at the highest level throughout his career. A former TKO heavyweight champion, Gane has six wins by either KO/TKO or submission in his career.
Born: May 6, 1990
Age: 31
Country: France
Height: 6'5″
Weight: 248 lbs
Reach: 81″
Stance: Orthodox
Association: MMA Factory
Class: Heavyweight
Record: 9-0
Leave a comment