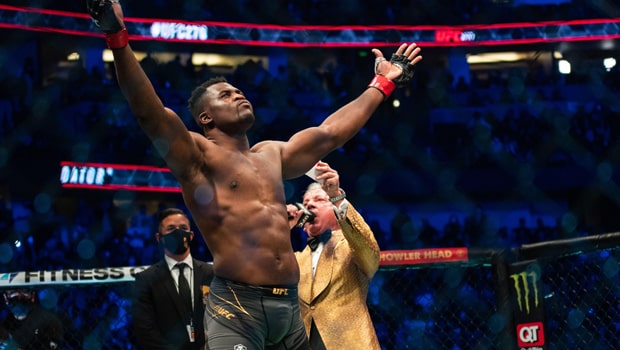 Francis Ngannou departed from the Ultimate Fighting Championship (UFC) on a sour note, but now the former UFC heavyweight champion has gained the ultimate bragging rights over Dana White by securing a highly lucrative boxing match against WBC heavyweight champion Tyson Fury.
Ngannou and White have been at odds for quite some time, which ultimately led to the "The Predator" being released from the UFC in January. Despite making multiple efforts to secure a desirable contract and stay with the promotion, Ngannou decided to bet on himself and was more than satisfied to leave the UFC behind.
Following his departure, Ngannou faced significant criticism and doubt regarding his decision. However, two months ago, he landed a major deal with the Professional Fighters League (PFL). This contract not only allows him to compete in boxing, something the UFC would never have permitted, but it also led to his recent agreement for a bout against Fury.
Ngannou's handling of his free agency and securing lucrative opportunities has surprised many in the combat sports community. The former UFC champion is content to prove White wrong along the way.
"For some reason, I always prove Dana White wrong — even when he's on my side," Ngannou told SiriusXM. "I always prove him wrong, every single time. This is just our story."
While the UFC showed no interest in supporting Ngannou in a boxing superfight against Fury, they have actively pursued setting up a meeting between "The Gypsy King" and the current UFC heavyweight champion, Jon Jones.
This is precisely what Ngannou had been asking for, but the UFC refused to cooperate. Now that the promotion is attempting to enter into business with Fury, Ngannou emerges as the true victor.
"They were ready to do Jon Jones and Tyson Fury in MMA — why couldn't they do Ngannou and Fury in boxing? I don't know," Ngannou explained. "I think [he] did that to try to take the fight away from me, and Dana did sent out a contract [for the Jones fight]. He sent out the contract, which I think was very embarrassing because that contract was rejected, and he signed mine for the GIMIK Fight Promotions."
Overall, Ngannou has achieved what he set out to do. Although he faced significant criticism for believing that the grass is greener on the other side, he is about to gain $8 million, proving that he made the correct choice.
Leave a comment