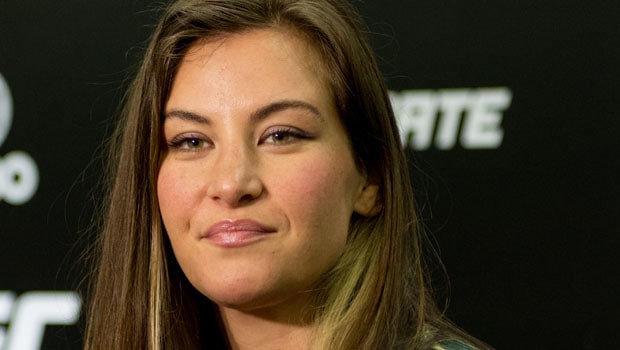 Miesha Tate will return to the Octagon to face the retiring Marion Reneau on July 17. "Time is very valuable, and I'm like, I just feel it in my heart, I want to do this," Miesha Tate told reporters on Friday after the UFC 260 weigh-ins. "I'm in a great position in my life. 
"I don't have to do this. Nobody's twisting my arm. This is 100 percent because I'm in the best place I've ever been, and I want to do this."
Tate's aspirations are nothing less than a return to the very top. She reached that spot after submitting Holly Holm in the fifth round at UFC 196 to win the bantamweight title at UFC 196 on March 5th, 2016.
"Yes, absolutely I'm not here for anything less than gold," Tate said. "I want to be the best in the world. I'd love to say that I'm doing this because I'm a mom, and I want to inspire my kids and all this, and that's, like, cherry on the top. 
I want my daughter to see what strong women can do. I want my son to also see and appreciate strong women. I want to be that role model for my kids. But the reason I'm doing this, I'm doing this for me."
Miesha Tate lost the bantamweight title in her first defense to current two-division champion Amanda Nunes, the most dominant force in women's MMA. The 34-year-old last fought at UFC 205 on November 12th, 2016, where she announced her retirement after a unanimous decision loss to Raquel Pennington, whom she coached on The Ultimate Fighter 18.
Leave a comment