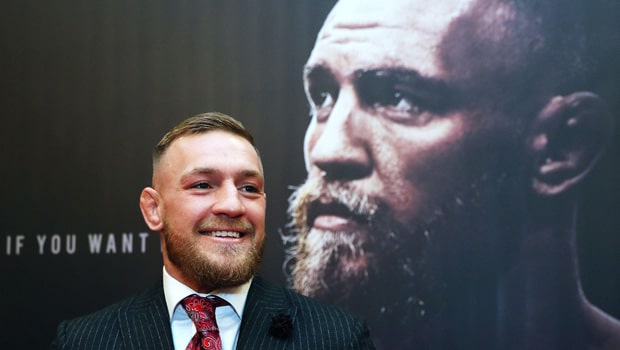 Irish mixed martial arts fighter Conor McGregor is in negotiations to buy a part of the Scottish club Celtic.
McGregor admitted that he has already had conversations with majority owner Dermot Desmond. The fighter revealed this during a Q&A where he said: "A conversation came up regarding Celtic first to be honest," he said. "To acquire shares from Dermot Desmond. I am certainly interested in acquiring a sports team at some stage!
"Both Celtic and Man United are teams I like for sure. But I am open. I feel I could do big things for a club."
Celtic fans appreciate McGregor, as the fighter has been seen wearing a club shirt during his warm-ups in the octagon.
In 2017, the club's fans paid tribute to the Irish fighter with a banner in Parkhead with the quote: "We're not here to take part. We're here to take over," referring to a phrase McGregor said after defeating Diego Brandao.
Celtic TV consulted the club intern boss John Kennedy about McGregor's plans, and he said: "I think last week he was at Man United, as well, It looks like he's trying to get his teeth into football somehow, but i don't think there's anything in that at all. "
McGregor's net worth is around $ 200 million, and the fighter is determined to get involved with a football club.
During protests by Red Devils fans against the Glazer family. McGregor posted on social media about if he should buy the Man U. The post was very well received by fans.
Leave a comment