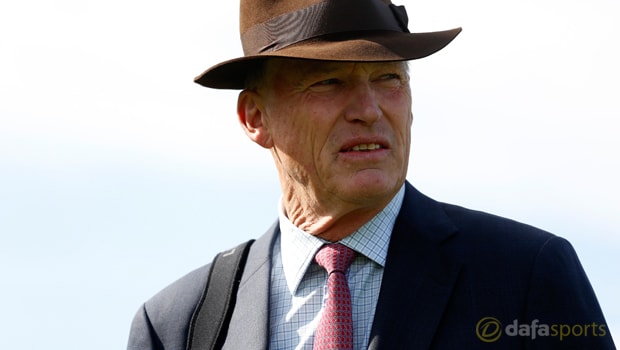 Trainer John Gosden is keen to see star filly Enable race on as a four-year-old, having allowed the dust to settle on her splendid Prix de l'Arc de Triomphe win.
Enable made if five straight Group One victories as she took on and defeated the boys in the Chantilly contest, giving Frankie Dettori a record-breaking fifth career triumph in the Arc.
Gosden declared after the race that he'd love to see Enable back as a four-year-old and he hasn't changed his stance.
The Clarehaven handler is going to sit down and discuss future plans with owner Prince Khalid Abdullah and a decision is anticipated in the next 10 days.
Enable will be a hot commodity when she makes it to the breeding sheds but Gosden feels she would be a massive attraction on the racecourse next season.
"She's done everything we could have dreamed of," Gosden said.
"We'll see how she is over the next ten days and talk to Prince Khalid, who will make a decision.
"She's only really had ten months of racing and it would be wonderful if she could run next season as she would be bit of a crowd-puller."
The trainer is keen on another shot at the Arc, which returns to the revamped Longchamp in 2018, though he admits he felt plenty pressure heading into Sunday's race.
He also revealed Enable has very different personality traits at home and when she goes racing.
"It was very moving. There was an awful lot of pressure and a lot was expected," he added.
"She's a very kind filly with a lovely, sweet nature, but when she gets her [racing] tack on she's very assertive. She was expressing herself and it was great."
Leave a comment